'Guardians Of The Galaxy' Preview Coming To Disney Parks July 4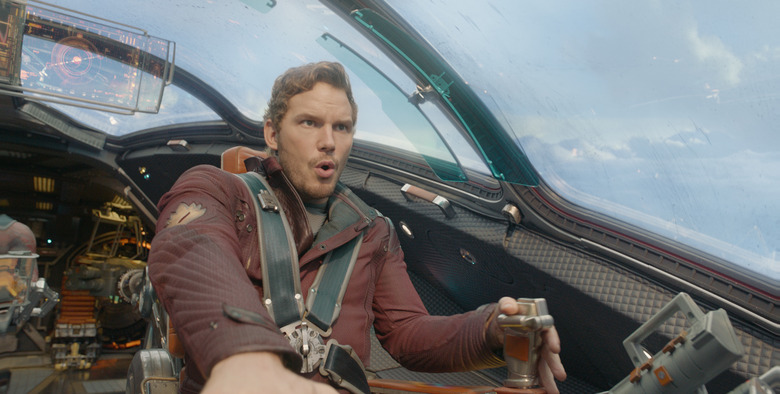 The Guardians of the Galaxy are taking out Michael Jackson. Sort of. A new 3D preview of the upcoming Marvel film will replace the Captain EO film, starring Michael Jackson, at Disneyland in California beginning July 4. The same preview will appear at ABC Sound Studio in Disney's Hollywood Studios for Walt Disney World Florida fans. Don't worry though, EO is expected to return to the space later in the year. Read more about the  Guardians of the Galaxy Disneyland preview below.
Here's the official info from Disney Parks:
From the studio that brought you "The Avengers" comes a new team. They call themselves the Guardians of the Galaxy, and they're the crew at the epicenter of one of this summer's biggest movie events. Starting July 4, "Guardians of the Galaxy" is coming to Disney Parks with an exclusive sneak peek, offering guests an extended look at the film before it opens in theaters.At Disneyland park in California, you can catch this limited time intergalactic preview in 3D with special in-theater effects at the Magic Eye Theater in Tomorrowland, where Captain EO is typically shown. Captain EO is expected to return at a later date.For those of you visiting Walt Disney World Resort in Florida, you'll be able to experience the cosmic adventure of "Guardians of the Galaxy" at the ABC Sound Studio at Disney's Hollywood Studios presented in spectacular RealD 3D, a new dimension of entertainment."Guardians of the Galaxy" finds space adventurer Peter Quill the object of a bounty hunt after stealing an orb coveted by a treacherous villain, but when Quill discovers the power it holds, he must find a way to rally the quartet of ragtag rivals hot on his trail to save the universe."Guardians of the Galaxy," releases in U.S. theaters on August 1, 2014.
It sounds like the event will be similar to the 3D Malificent experience that was at Disney's California Adventure park. Peter and I saw that, and you can watch our video blog here. What do you think of the Guardians of the Galaxy Disneyland idea?