'Ant-Man': 'Bring It On' And 'Yes Man' Director Peyton Reed Emerges As Frontrunner [UPDATED]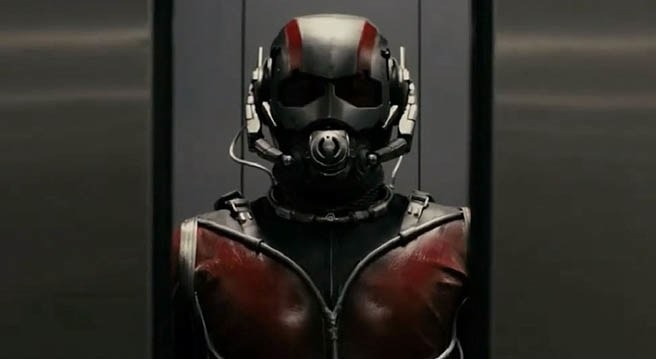 Marvel's Ant-Man has had a tough go of it the past couple of weeks. Following Edgar Wright's abrupt departure, several directors have been courted to replace him, with no takers so far. But today, another serious contender has emerged.
Peyton Reed (Yes Man) is reportedly the new frontrunner for the job, although Nicholas Stoller (Neighbors) and Michael Dowse (Goon) may still be in play as well. Hit the jump for all the latest details.
UPDATE: THR adds that David Wain is also in consideration. Wain already has a strong relationship with star Paul Rudd, having directed him in Wet Hot American Summer, The Ten, Role Models, Wanderlust, and, most recently, They Came Together.
Adam McKay (Anchorman), Rawson Thurber (Dodgeball), and Ruben Fleischer (Zombieland) were listed as possible directors not long after Wright's exit, with McKay becoming the first to get an actual offer. But he turned it down, and Thurber and Fleischer eventually decided that they weren't interested, either.
After that, Stoller and Dowse were said to be in the mix as well. However, as TheWrap points out, both are weighing Ant-Man against a few other options. Reed is attached to direct the graphic novel adaptation The Fifth Beatle, but as far as we know that movie doesn't have a firm start date yet. 
Interestingly, this isn't Reed's first brush with Marvel. He was developing a Fantastic Four movie at Fox for a few years before he dropped out in 2003 over "creative differences." Fox, eager to stay on schedule, eventually replaced him with Tim Story. So this feels like history repeating itself, albeit with Reed on the other side this time.
Reed may not be the buzziest name for the job, and he definitely doesn't have the devoted following that Wright does. But he doesn't seem like a bad choice, honestly. The Break-Up actually did a pretty good job combining humor and emotion, and Down With Love was a delight to look at.
Besides, at this point, Marvel just really needs a director. They can't afford to spend years or months looking for the perfect fit, particularly since they're still determined to hit that July 17, 2015 release date.