Walley World Roller Coaster From 'National Lampoon's Vacation' Is Closing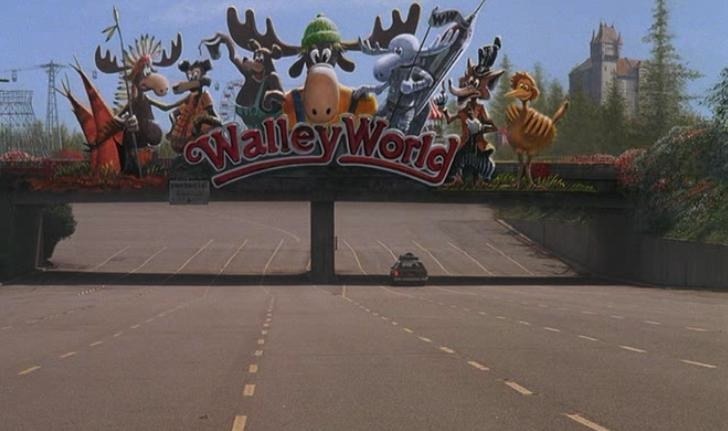 Six Flags Magic Mountain in Valencia, California has announced that they will be closing their iconic roller coaster Colossus on August 16th 2014 after more than 36 seasons of operation. The wooden coaster has been in operation for 36 years, and has appeared in many television shows and movies.
The roller coaster was featured in the opening credit sequence of the TV series Step By Step (the Lambert-Foster family rides Colossus) and in National Lampoon's Vacation as the Walley World roller coaster called Screemy Meemy (although it should be noted that it was not the main metal roller coaster which appeared in this sequence of the film, that coaster is the Magic Mountain Revolution).
The coaster was also featured on tv episodes of Wild & Crazy Kids, Doogie Howser, M.D., Knight Rider, Wonder Woman, and The A-Team. It appeared in other films like the 1982 teen film sex comedy Zapped! starring Scott Baio.
Here is the opening credit sequence from Step By Step:
The wooden roller coaster opened in June 1978 and was deemed the tallest and fastest wooden roller coaster in the world and the first with two drops greater than 100 feet. The coaster cost $7 million to build, which was a huge sum in the late 1970's. The attraction has been located in the the Colossus County Fair area of Six Flags Magic Mountain.
Here is the National Lampoon's Vacation scene where the Griswold family arrives at Walley World only to find that the park is closed:
No details have been revealed as to the plans for the coaster after the closure. It has been rumored that Six Flags will replace the wooden track on Colossus with I-Box track and rename it the "Iron Colossus". So it is possible that the iconic coaster will have new life in a different form, but there is also the possibility that Six Flags will completely replace the attraction with much bigger and faster metal coaster.
via: FilmDrunk