David O. Russell And Jennifer Lawrence's 'Joy' Gets 2015 Release Date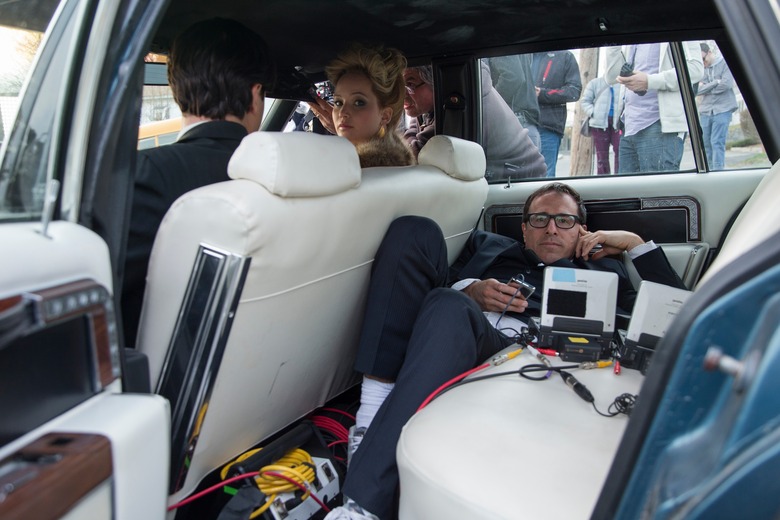 David O. Russell and Jennifer Lawrence will dive back into prestige pic season together next year. Fox has just set Russell's Joy, a biopic of Miracle Mop inventor Joy Mangano, for a Christmas 2015 release. Get all the latest details on the movie after the jump.
With the new release date, though, we can be sure that Joy really and truly is happening. What's more, it's obvious that Fox thinks it has a winner on its hands. They have plenty of reason to think so. Russell's last three films have all been awards season heavyweights, collecting 3 Oscar wins and another 22 Oscar nominations between them.
It's unclear whether Lawrence is actually locked in for the lead right now, but the mutual interest is definitely there. Russell had his Silver Linings Playbook and American Hustle star pegged as his top pick as of a few months ago. And she's apparently already told him that she wants to do it. "I can just imagine David looking at somebody mopping and being like, 'Yeah, that's my next screenplay,'" she joked.
The real-life Mangano was a Long Island single mom struggling to make ends meet when she came up with the idea for the self-wringing Miracle Mop. The product became a sensation on QVC. Later, she followed up that invention with the even more popular Huggable Hangers. In 1999, she sold her company Ingenious Designs to HSN in a multi-million dollar deal.