Nicolas Winding Refn's Next Film Is 'I Walk With The Dead'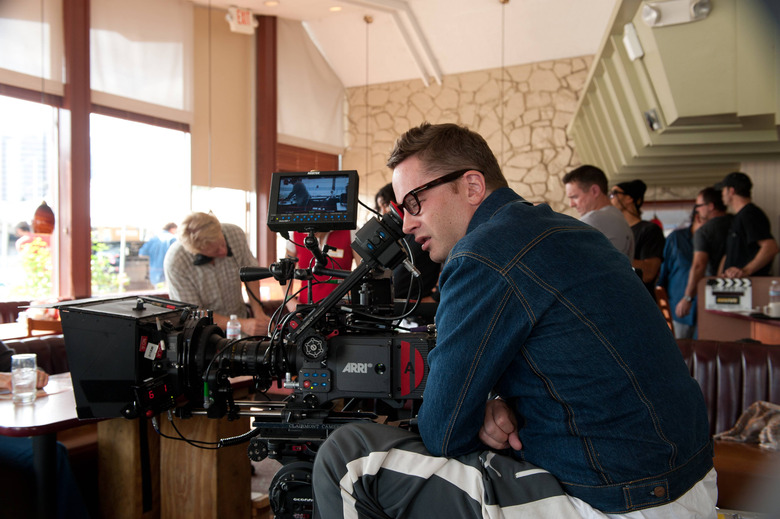 Nicolas Winding Refn seems to have a number of interesting projects brewing at any given time, but he's finally decided which one he wants to make his next directorial effort. And for once, it won't involve Ryan Gosling. Probably.
The Danish filmmaker is next set to helm I Walk With the Dead, an "all-female horror film" that at one point had Carey Mulligan attached to star. Hit the jump for all the details.
The silence has been broken my next film will be I WALK WITH THE DEAD shooting in LA

— Nicolas Winding Refn (@NicolasWR) June 6, 2014
I Walk With the Dead has been on Refn's to-do list for several years already. In 2011, his Drive star Mulligan signed on for the lead, but it's unclear whether she's still involved. The last big update we got on it was last fall, when Refn brought UK writer Polly Stenham on board to write the screenplay.
The female focus of I Walk With the Dead sounds like quite a change of pace for Refn, whose films are often concerned with masculinity. But according to Stenham, that's kind of the point. "He's got a lot of stick for doing films some people think are violently misogynistic," she told the press last year. So he approached me with the idea of doing something different."
Beyond that, plot details on the thriller are still scarce. Refn has said in the past that the movie will involve "lots of sex" and might be set in Miami or Tokyo. We presume the first part hasn't changed, but Refn's tweet suggests that the setting is now Los Angeles.
Meanwhile, Refn still has lots of other projects on the backburner including the Tokyo-set The Avenging Silence and the Sony horror The Bringing. In addition, he's producing the Maniac Cop with original director William Lustig, and has a Barbarella TV series in the works for Amazon. His last release was Only God Forgives, starring Ryan Gosling.