Confirmed: Antoine Fuqua To Direct Denzel Washington In 'Magnificent Seven' Remake [Update]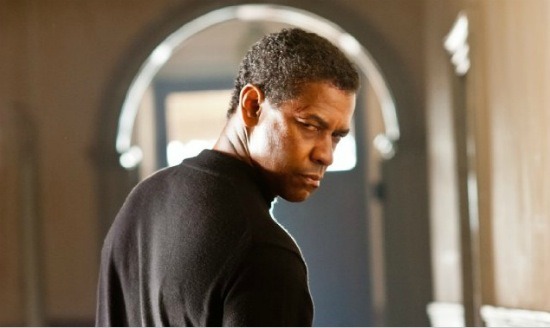 Update from Editor Peter Sciretta: Antoine Fuqua is now confirmed to direct Denzel Washington in a remake of The Magnificent Seven. More details on the Denzel Washington Magnificent Seven remake, after the jump.
The original story by Germain Lussier from June 5th 2014 follows:
Antoine Fuqua and Denzel Washington are hitting a groove. Fuqua directed Washington to an Oscar in Training Day. Their latest team-up, The Equalizer, is gaining so much buzz work has already begun on a sequel. Now the actor is in early talks to join the director in a remake of the classic John Sturges film The Magnificent Seven.
The remake has been in the works for some time, and Fuqua was recently approached to direct it based on a script by True Detective creator Nic Pizzolatto. But if Washington come on board, this film officially hits the fast track.
Deadline and Schmoes Know broke the news of Washington potentially coming on board the project. He's the latest in a long line of A-listers who have expressed interest in the remake over the past. Tom Cruise was one of the earliest names attached and then Matt Damon, Morgan Freeman and Kevin Costner were all rumored after that. It's unclear if Washington would be an addition to a cast like that or if he's coming onto a clean slate. It seems likely the Washington/Fuqua version of the remake would be a whole new cast, but that's speculation.
The Magnificent Seven, released in 1960, starred Yul Brynner, Steve McQueen, Charles Bronson, James Coburn, Robert Vaughn and others in a story where a small town hired seven gunfighters to protect it. The film itself was a spiritual remake of Akira Kurosawa's Seven Samurai and was followed by three lesser sequels and several other remakes and iterations.
I think Washington leading a cast with Fuqua at the helm is a very strong core for a worthy remake of The Magnificent Seven. We'll have to see if they get the deals worked out, how it fits in with The Equalizer 2 as well as the films Fuqua – suddenly a very hot director again – is attached to.
What are your thoughts on Denzel Washington Magnificent Seven?