Josh Trank Will Direct A 'Star Wars' Standalone Movie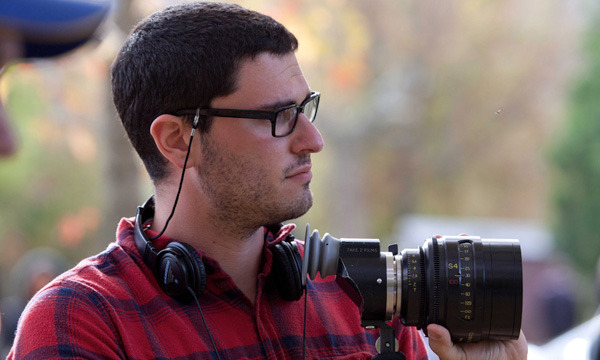 Another Star Wars director has been revealed. Josh Trank, the director of Chronicle and the now-filming Fantastic Four, has signed to direct a Star Wars standalone film. Read the press release below.
Here's the press release via Star Wars.com:
In addition to the episodes of a new Star Wars trilogy, Lucasfilm and Disney continue development of multiple stand-alone movies that will offer new stories beyond the core Saga. The newest director to come on board is Josh Trank."We're thrilled to welcome Josh into the family," says Lucasfilm president Kathleen Kennedy. "He is such an incredible talent and has a great imagination and sense of innovation. That makes him perfectly suited to Star Wars, and for this new slate of movies that reach beyond the core characters and storylines of Episodes I through IX."Trank states, "The magic of the Star Wars Universe defined my entire childhood. The opportunity to expand on that experience for future generations is the most incredible dream of all time."Trank captured imaginations worldwide with his critically lauded directorial debut Chronicle, a fresh and engaging take on the superhero genre. Trank is currently at work on The Fantastic Four for 20th Century Fox.
With Gareth Edwards and Gary Whitta doing the still mystery 2016 Star Wars standalone film, it seems pretty likely – but still unconfirmed – Trank's film would be released in 2018, the year after Star Wars Episode VIII hits theaters. Timing wise, that also makes sense as Edwards recently completed a project and Trank is now filming his second, the massive 2015 release Fantastic Four. It also all but confirms he's done with Marvel and Fox after completing that movie.
The fact the press release doesn't mention a writer could suggest this is one of the films Simon Kinberg or Lawrence Kasdan had been writing. But that's purely speculative. (Of note though, Kinberg wrote Fantastic Four so Trank and he collaborating again makes sense.) What we do know is Trank is a long time Star Wars fan. His first short film was called Stabbing at Leia's 22nd Birthday before he did Chronicle.
Big, big news. What do you think of Trank joining the Star Wars family? And, with a director now slotted for 2018, do you think it locks Abrams for Episode VIII?