Tom Hardy In Talks For Alejandro González Iñárritu's 'The Revenant'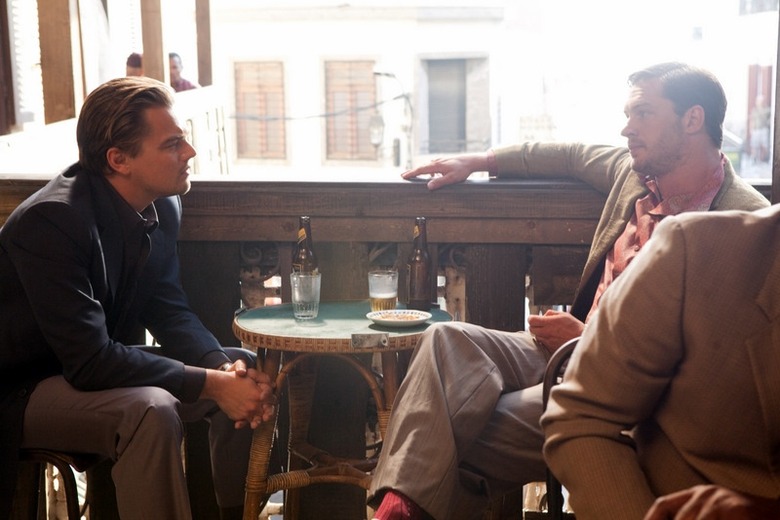 That rumored Inception sequel never did come together, but fans can comfort themselves in the knowledge that Cobb and Eames will still reunite in the near future. Tom Hardy is looking to join Leonardo DiCaprio in The Revenant, a 19th century revenge tale being directed by Alejandro González Iñárritu. More details after the jump.
Schmoes Know reports, and TheWrap confirms, that Hardy is in talks for the picture. What role he's up for hasn't been revealed, but it's likely the villain part that Sean Penn vacated some time ago.The Revenant has been in the works for a few years already. First director John Hillcoat and star Christian Bale were attached to the film, and then Chan-wook Park and Samuel L. Jackson. Iñárritu took over in 2011, but put the project on hold to do Birdman first. Now that that's in the can, he's turning his attention back to The Revenant.
Hardy had a pretty quiet 2013, movie-release-wise, but is back in full force this year three new movies. The first, Locke, opened this spring, dramas The Drop and Child 44 are expected out this fall. He's also done shooting Mad Max: Fury Road, due out next year.
Beyond that, he's in as high demand as ever. Hardy is attached to Kathryn Bigelow's The True American, the Elton John biopic Rocketman, and the video game adaptation Splinter Cell, among other things. But his next confirmed project is the British TV drama Taboo, which doesn't shoot next year. The Revenant is aiming for a fall 2014 start and a fall 2015 release.