Scott Derrickson Directing 'Dr. Strange' For Marvel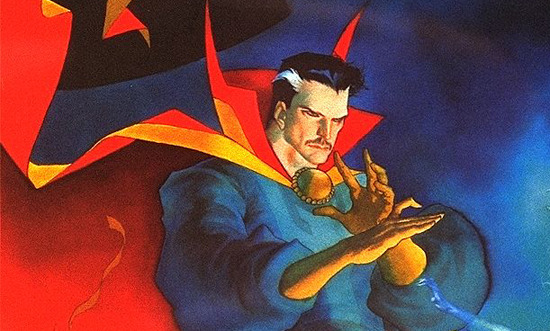 Marvel's next film announcement is Dr. Strange, and the film has a director. Scott Derrickson, who recently made Sinister, will direct Dr. Strange. Derrickson was mentioned as being a possible choice a few months ago. He has also directed The Exorcism of Emily Rose and the remake of The Day the Earth Stood Still. He has been in development on a film based on the video game series Deus Ex, but expect Dr. Strange to take priority.
Variety reports that a deal is not done, but is expected to be set soon. Derrickson is pretty confident about the deal, however:
Dr. Strange has long seemed like it was the most important pet project for Marvel Studios president Kevin Feige, who has spoken many times of his enthusiasm for the character.
In comics, Doctor Stephen Strange is the "sorcerer supreme" of the Marvel Universe. As such, he is the gateway to an aspect of Marvel comics stories that hasn't really been explored on film in the current set of Marvel movies. The Thor pictures have opened a pathway to some of Marvel's stranger cosmic adventures, and the Guardians of the Galaxy film is expect to continue that exploration. Dr. Strange will bring magic to the Marvel Cinematic Universe, and a film has a rich set of possibilities.
No screenwriter has been mentioned in connection to Dr. Strange. Thomas Donnelly and Joshua Oppenheimer were hired to write in 2010, and there have likely been other drafts since then. When a director shortlist floated up a couple months ago, Kung Fu Panda writers Jon Aibel and Glenn Berger were mentioned as being in negotiations to rewrite the script.
The film also does not yet have a release date, though Marvel has staked out two potential dates: May 6 2016, and May 5 2017. The latter seems more likely.
(Interestingly, Dr. Strange was long a part of the "non-team" the Defenders, which is coming to Netflix with a different lineup than the ever-shifting comics version. Given that this film is not likely to arrive until 2017, I half-expect Strange to be given a screen intro in The Defenders.)
Derrickson's next film is Deliver Us From Evil, with Eric Bana and Édgar Ramírez.
Scott Derrickson Dr Strange