Gavin O'Conner Set To Direct 'Massacre In The Himalayas'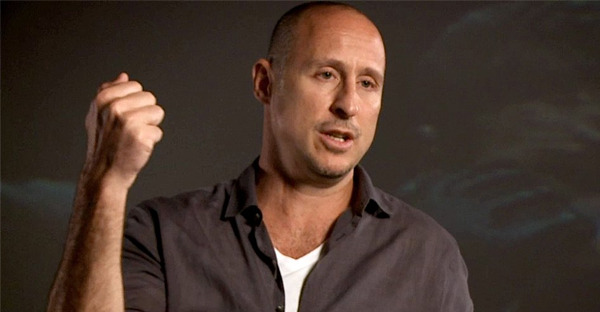 Gavin O'Connor, who made Warrior and jumped on to direct the western Jane Got a Gun when it floundered after Lynne Ramsay exited the project, has a new film. O'Connor is now set to make a film with the lurid title Massacre in the Himalayas. The action-adventure is based on the Men's Journal story by Freddie Wilkinson, which tells of a group of mountain climbers who go through hell when attacked by extremist terrorists in Pakistan.Variety reports that Gianni Nunnari's Hollywood Gang Productions has picked up rights to the story, and that the company is looking for a screenwriter now.
The plan is currently to create a fictionalized version of the true story for O'Connor to base the film on, but the real thing is pretty nuts, too. According to the trade, it tells of "an international team of world-class mountain climbers who are intent on conquering the K2 summit in Pakistan, and are plunged into a grueling journey when attacked by a group of extremists."
O'Connor told the trade,
I love the idea of using the colossal backdrop of K2, the second highest peak on earth, to explore a man's battle for survival against the Taliban, nature, and himself. Our hero becomes a one-man army on a quest to avenge the deaths of his mountaineering team. His experience becomes a living nightmare, a lifetime journey, and a redefinition of the man.
Producer Gianni Nunnari said,
'Massacre In The Himalayas' is a Hollywood Gang kind of movie. It's hard-hitting and it's about extreme men in extreme circumstance. And Gavin is our perfect filmmaker; no one else brings his level of intensity or creates his kind of nuanced characters.
Given that a screenwriter has yet to be hired this one is a ways off. The O'Connor-directed Jane Got a Gun will be released in the US on February 20 2015.