Ruben Fleischer Linked To 'Ghostbusters 3'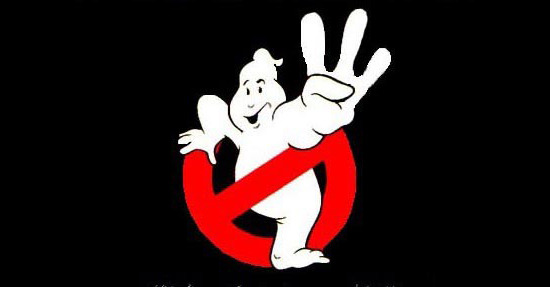 There have been a lot of director rumors lately, mostly centering around Ant-Man. The biggest piece of Ant-Man talk was legit at first and then ended up being wrong when Adam McKay abruptly quit talks for the film. But there's a related piece of info that will be of interest to many. Also on the shortlist of possible directors for Ant-Man was Ruben Fleischer, the director of Zombieland, 30 Minutes or Less, and Gangster Squad.
A side note in that reporting is that Sony/Columbia, which distributed Zombieland and 30 Minutes or Less, wants Fleischer for Ghostbusters 3.
Ghostbusters 3, of course, has been the subject of rumor and speculation for years. Just because a new director is linked to the film isn't any reason to think there's solid forward movement. Until Sony puts out a press release announcing deals, treat everything as an "in discussion" situation at best. The most recent talk was of the notion that Phil Lord and Chris Miller (The Lego Movie, 21 Jump Street) might direct. But that concept was killed not long after it escaped into the wild.
Now The Wrap mentions Fleischer in connection with Ghostbusters 3. The director's wife just had a child, and commitment to family was one of the main reasons he was seen as a less likely choice than other directors for Ant-Man. But Ghostbusters 3 isn't ready to go just yet, and so it is more conceivable, at least, that it would work out from a scheduling perspective.
Recapping the project, Ivan Reitman recently talked about the script after the death of Harold Ramis. Reitman had been set to direct the picture, but pulled back to a producing role after his friend passed:
The first [script] was done by Lee Eisenberg and Gene Stupnitsky, and me, Harold [Ramis] and Dan [Aykroyd] helped them on it. It was a really good script, but then it became clear that Bill really didn't want to do another Ghostbusters and that it was literally impossible to find him to speak to for the year or two we tried to get it going. When Bill finally...well, he never actually said no, but he never said yes, so there was no way to make that film. We decided to start over again, and I started working with Etan Cohen, with Dan lending a helping hand. Harold got sick about three years ago, and we kept hoping he would get better. I kept pushing forward on the Etan Cohen and we now have a draft that is very good, that the studio is very excited about.