Theme Park Bits: 'Hunger Games' Exhibit Is Precursor To Theme Park; Plus The Purge, Harry Potter, Despicable Me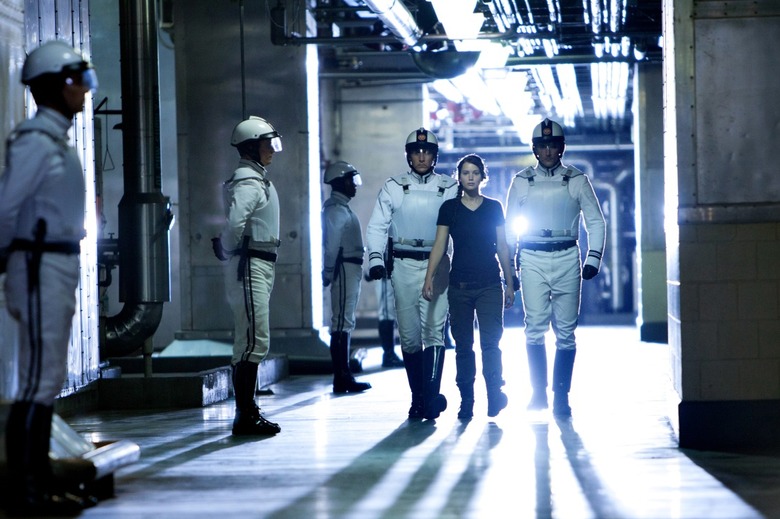 Katniss Everdeen proved herself in the arena, but could she be getting her own theme park? It's possible, based on the success of a new traveling Hunger Games exhibit Lionsgate just announced. Read more about that, and the following, in this edition of Theme Park Bits.
The Purge: Breakout is touring the country.
Watch a new commercial for Harry Potter's Diagon Alley.
Read about the new food Potter themed food selections.
See a ton of new photos of the expansion which is already ready to open
Watch a commercial for Despicable Me: Minion Mayhem.
Lionsgate released a press release Friday announcing The Hunger Games: The Exhibition for summer 2015. It's a traveling exhibit of authentic props, costumes and more, all of which will be interactive. It should open well before The Hunger Games: MockingJay Part 2 hits theaters in November 2015.
That's cool, and there will be more info soon, but here's the interesting bit from the press release:
[The Senior Vice President, Branded Attractions] will not only oversee the launch of the U.S. tour of The Hunger Games exhibition but will explore additional theme park attraction and other location-based entertainment opportunities around the world for The Hunger Games franchise and the Company's entire portfolio of branded properties.
So, in the future, fans might get to participate and ride Hunger Games rides in its own theme park.
That's a possibility in the future but the Wizarding World of Harry Potter expansion, Diagon Alley, opens in June at Universal Studios Orlando. Here's a new commercial.
Any new theme park expansion is sure to have new food options and Variety has a piece about the new Harry Potter themed food that'll be at the park. Head there to read more but here's one sample:
Horizont Alley, on a street branching off Diagon Alley, where guests will be able to transform drinks with elixirs from Eternelle's Elixir of Refreshment. The available elixir selection at the cart includes Draught of Peace, Babbling Beverage, Elixir to Induce Euphoria and Fire Protection Potion.
If you want an idea of what the Diagon Alley expansion looks like right now, Inside the Magic has an extensive photo tour of the area which is almost ready to go. Click on this photo to see much more.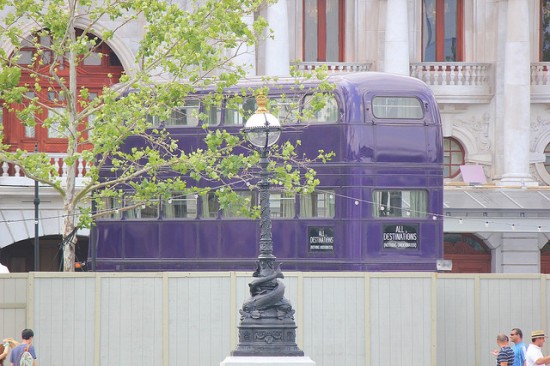 Here's a commercial for the latest ride at Universal Studios Hollywood, Despicable Me: Minion Mayhem:
And finally, for something completely differnet, a new interactive experience based on last year's hit film, and this year's upcoming sequel, The Purge and The Purge: Anarchy, is opening in Atlanta before moving to Miami. It's called The Purge: Breakout and here's a trailer thanks to Shock Till You Drop.