Josh Brolin Joins Denis Villeneuve Film 'Sicario'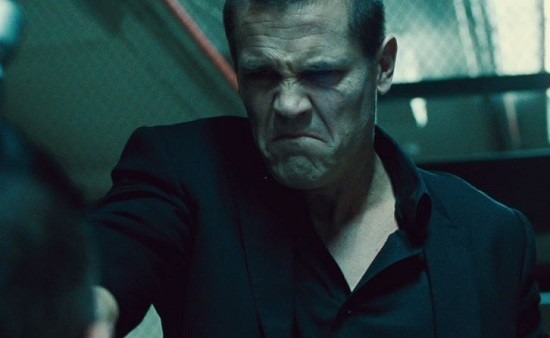 It's a big day for Josh Brolin. Not only was he revealed as the actor voicing Thanos in Guardians of the Galaxy and future Marvel films, he's booked a gig in one of the next films from Prisoners and Enemy director Denis Villeneuve. The movie in question is Sicario, a "dark, morally complex thriller about a Tucson cop (Emily Blunt) who teams up with two men to head into Mexico and capture a drug lord" scripted by Taylor Sheridan.
Deadline reports that Brolin joins Blunt and Benicio Del Toro in the film "set against the backdrop of the border wars between the cartels in Mexico, with the Americans trying to stem the violence from coming over our borders." And given that the film has drawn comparisons to No Country for Old Men in its depiction of violence and the grim effect of the drug trade, it probably won't be an easy watch.
(Bonus info: Sicario will see Villeneuve reuniting with his Prisoners cinematographer Roger Deakins, who also shot the Coen Bros. film.)
Brolin's role sounds like it could be fairly significant, as you'd exect. He plays "a CIA guy who runs the task force that recruits Blunt's character from a SWAT squad out of Tucson." So he's one of the two guys she's working with. Del Toro is the other, "a mysterious and lethal character" who is also working with Brolin's character to take down a cartel boss.
This isn't the only film Villeneuve is prepping. He also has Amy Adams in talks to star in Story of Your Life, a "sci-fi thriller about an alien landing." That one is scripted by Eric Heisserer, but given the casting ramp-up on Sicario, we can probably expect the cartel thriller to roll cameras first. It should shoot this summer, with Story of Your Life shooting in 2015.