Rhys Ifans Joins 'Alice: Through The Looking Glass'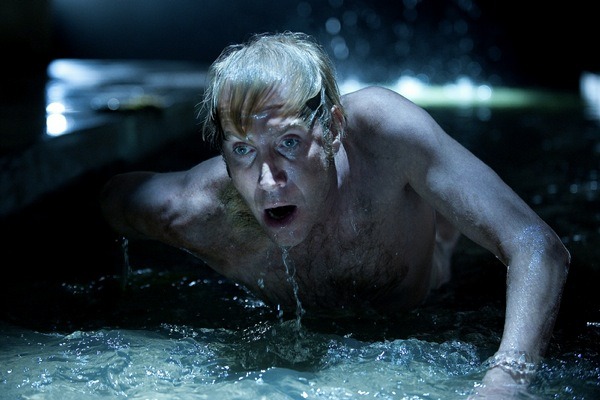 With Disney's Maleficent opening in theaters Friday, it's the perfect time to remember that a new trend will continue. The trend: Disney reimagining its classic animated films in live action. Cinderella is out next year and then the one that started the revamp pattern, Alice in Wonderland, will get its sequel.  Alice in Wonderland 2 will be called something like Alice: Through the Looking Glass. James Bobin (The Muppets) is directing and original stars Johnny Depp and Mia Wasikowska will return.
Rumors have run rampant that Sacha Baron Cohen could be playing a role and, apparently, they're true. He's also being joined by Rhys Ifans, who'll be playing the father of Depp's Mad Hatter.
The Wrap broke the news of casting on the sequel. They report Baron Cohen will be playing a villain named "Time" and Helena Bonham Carter will be back as well. Ifans' character's name is called Zanik Hightopp, "who cannot hide his bright-colored hair beneath a top hat." Sounds very much like his son, the Mad Hatter, who'll once again be at the center of this Alice story.
A few months back, we talked to Bobin about the film and here's what he had to say:
It's called Alice Through the Looking Glass. And we are heading towards hopefully filming sometime this summer in England. And the story is loosely based on the book. The book itself is a very strange book, about eight chapters of an allegory of a chess match, so it's not that. Other than that, can't tell you much about it.
I like the cast Bobin is putting together here. Then again, I liked the cast Tim Burton put together in 2010 with his billion-dollar earning film. The film itself, however, was a gorgeous but lifeless and boring affair. Which is exactly how I feel about Maleficent. Hopefully Kenneth Branagh can break that streak next year and Bobin improve it the year after.
Alice in Wonderland 2, or Alice Through the Looking Glass, is currently scheduled for release May 27, 2016.