'The Winter Soldier' Directors Take On 'The Gray Man'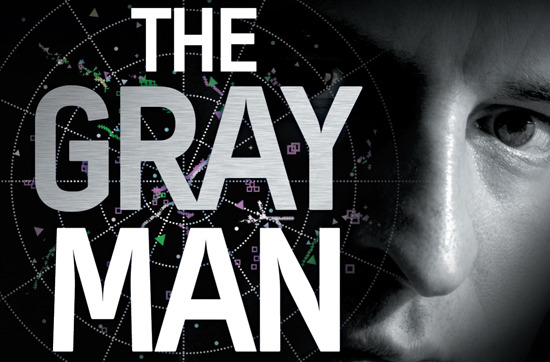 Anthony and Joe Russo became a hot ticket after the success of Captain America: The Winter Soldier, and they're already set to direct the third Cap film. But they're fielding other offers, too, and they've just sparked to a project that has been in development before. The Russos are set to write and direct an adaptation of Mark Greaney's spy thriller novel The Gray Man for Sony.
Back in 2011 James Gray was going to make the film, with Brad Pitt once set to star. But that fell apart, and the project has languished since then. The novel is the first in a series of four, and therefore a potential franchise starter, and Sony just optioned the entire set after the rights lapsed at New Regency, where the James Gray version was set up.
Producer Joe Roth told Variety "We think this could be the next 'Bourne Identity' movie series. The Russo brothers are the most dynamic filmmakers working today."
This film would feature some elements that stood out in The Winter Soldier, but this film would allow the Russos room to play with some spy thriller concepts severed from the need to connect things to the larger Marvel Universe.
Here's a recap of the novel:
In Greaney's fast-paced, fun debut thriller, Court "The Gray Man" Gentry, a former CIA operative now renowned as the ultimate killer for hire, is on the job in Syria and Iraq. To his shock, he learns that a team sent in to rescue him now has him targeted for elimination. On the run, Gentry slowly realizes that huge forces are marshaling against him, from his former government to the one man in England he always trusted. With unbelievable powers of survival, the Gray Man eludes teams of killers and deadly traps, while the reader begins to cheer for this unlikely hero. Cinematic battles and escapes fill out the simplistic but satisfying plot, and Greaney deftly provides small details to show Gentry's human side, offset by the petty rivalries and greed of his enemies.