James Mangold In Talks For Joe Namath Biopic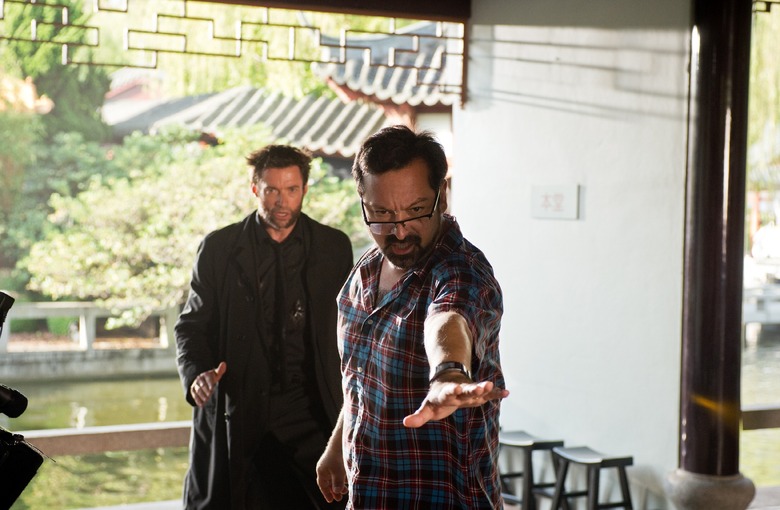 James Mangold is looking to direct a movie about a larger-than-life figure who's not a Marvel superhero. The Wolverine and Walk the Line helmer may be getting back into biopics with a film about Joe Namath, the legendary New York quarterback. Hit the jump for more details on the new project.
Namath is one of the most charismatic and beloved figures in New York sports. Born and raised in Beaver Falls, Pennsylvania, Namath played college football at the University of Alabama under renowned coach Paul "Bear" Bryant. He went on to play professionally in the '60s and '70s, spending most of his career with the New York Jets.
But Namath wasn't just famous for his skills on the field. His colorful, charismatic personality helped propel him to superstar status. He was given to wearing fabulous fur coats on the sidelines, and earned the nickname "Broadway Joe" for his hard-partying, womanizing ways.
Namath eventually retired from football in 1977, and has was inducted into the Pro Football Hall of Fame in 1985. Since the end of his athletic career, Namath has appeared in several films and TV series, and served as a commentator for ABC's Monday Night Football.
Interestingly, this isn't the first time Mangold has tried to bring Namath's story to life. Back in 2010, he was linked to a different Namath biopic at Universal which would have starred Jake Gyllenhaal. Needless to say, that one didn't pan out.
Mangold most recently directed 20th Century Fox's The Wolverine, and has been prepping the sequel. Before that, he was best known for helming the Johnny Cash biopic Walk the Line, which earned an Academy Award for lead actress Reese Witherspoon and four more nominations besides. He's expected to re-team with Witherspoon for the upcoming indie drama Three Little Words.