Antoine Fuqua Eyed For 'Equalizer 2', 'Magnificent Seven', And 'Narco Sub'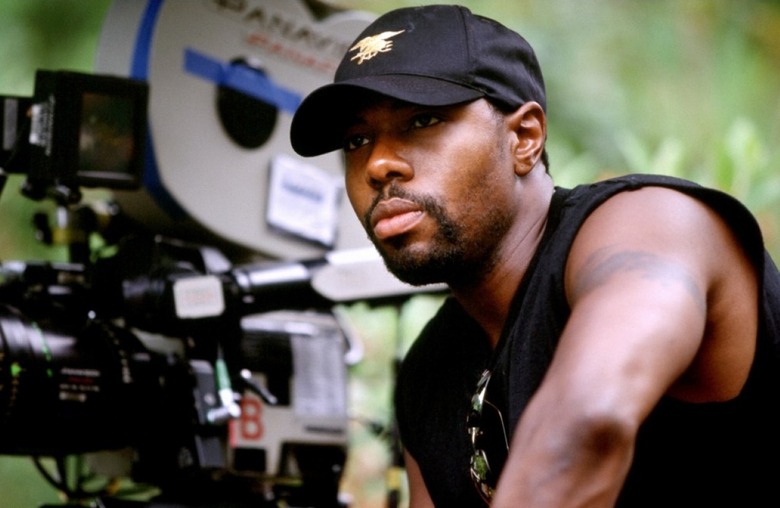 MGM's The Magnificent Seven is zeroing in on a director. Antoine Fuqua has reportedly been offered the Western remake, written by True Detective creator Nic Pizzolatto.
Which is pretty good news for Fuqua in itself, but that's not all. He's apparently also eyeing the former Tony Scott project Narco Sub at Fox, and The Equalizer 2 at Sony. Hit the jump for the latest on all three potential projects.
Meanwhile, Fox wants him for Narco Sub, which has been also been linked to Joe Carnahan and Doug Liman since Scott's passing. David Guggenheim's script centers around an Ecuadorian cartel leader who forces an American naval officer to smuggle cocaine into the U.S.
Finally, there's Magnificent Seven, which once had Tom Cruise attached to star. He's apparently since departed the project, but the studio is now trying to get Brad Pitt on board instead. Like the original, which was directed by John Sturges, it'll follow a group of gunslingers who join forces to defend a small town.
Whichever project Fuqua decides on, though, it'll likely be a while before it hits theaters. He's already set to make the boxing drama Southpaw as his next directorial effort. Each of the three projects mentioned above is considered high-priority by its respective studio, so they won't want to wait forever.
Fuqua's last release was the Die Hard-esque Olympus Has Fallen, which did well enough to earn a sequel. Fuqua is not directing that one, though stars Gerard Butler and Aaron Eckhart are expected to return.