Danny McBride Returns To HBO With 'Vice Principals'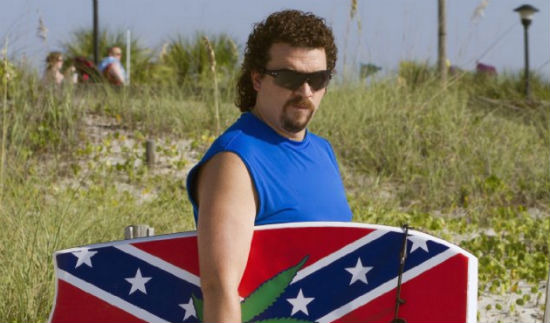 Danny McBride was destined to be a star before HBO's Eastbound and Down, but the show really shot him into the stratosphere. So it's no surprise the actor is returning to HBO for a brand new series. This one is called Vice Principals and was co-created by McBride and Jody Hill, the team behind Eastbound and Down. HBO has ordered it for 18 episodes with a premiere date to be determined.Variety broke the news of the show which, of course, "will follow the story of a high school and the vice principals who almost run it."
"Danny McBride and Jody Hill have created a smart, rowdy and unpredictable style of comedy that we can't get enough of," Michael Lombardo, HBO's programming president, said in a press release. "The idea of them setting their minds on high school was irresistible."
McBride added the following:
HBO was the perfect creative family for 'Eastbound & Down,' and we're excited to pack up the van for the next adventure.
There's no info beyond that but an 18 episode order sounds like it could potentially be upwards of three seasons. Eastbound ran either 6, 7 or 8 episodes each year. Either way, that's a mighty commitment to the team but they did right by HBO in the past. It's likely they'll do right by them in the future.
The idea behind Vice Principals is incredibly ripe for humor. Adult authority figures without as much authority as they think. Interactions with a**hole high school kids. Danny McBride, in particular, in these situations. You'd imagine too his character will have a sliver of Kenny Powers in him, making things that much more hilarious and awkward.
What do you think about Vice Principals? Are you happy McBride and Hill are back on HBO instead of doing another movie? Who from Eastbound and Down do you think should return? (We riot if Stevie isn't back.)