U.S. Remake Of 'The Raid' Delayed; Rumored Cast Wish List Revealed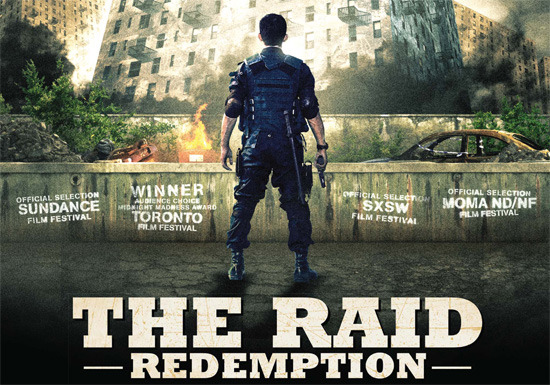 Patrick Hughes' remake of The Raid has been delayed. According to Variety, production was scheduled to start in September but that date has now been pushed to at least the first quarter of 2015. However, the film has not been put in turnaround, it just needs some time to get ready.
Read more about The Raid remake, including a list of actors rumored to be frontrunners for the film, below.
According to the Variety article, a possible reason for the delay is casting. One of their sources says names such as Luke Evans, Anthony Mackie, Frank Grillo and Ethan Hawke are frontrunners for roles while another says casting has yet to begin and no offers are out. Either way, the delay might be for one of these bigger names – or possibly someone bigger – to free up their schedule.
No matter what the reason for the delay though, I'm of the mindset a delay is almost always good news for a film. It means the filmmakers and studio aren't rushing it, and that's increasingly rare these days when huge blockbusters have release dates before finished scripts. Plus, in the case of Patrick Hughes' version of The Raid, it just gives more time for people to go out and see The Raid 2, so this is perfect.
A few months back, Hughes discussed the film. Here's what he had to say.
We have a really, really interesting take on that film. One thing, obviously the original just blew my mind and I was fortunate enough to catch up with Gareth Evans in LA at the premiere of 'The Raid 2.' The thing that blew my mind with that film was the aesthetics and the fight sequences but also the simplicity of the premise, and there's so much you can do with that. So our take on it is really interesting and I feel like if anything what I want to do is elevate the emotional aspect of it, and I think those are my favorite action films of all time when you can balance the action and the emotion, and what he did with his first 'Raid' was phenomenal.
He then talked about plot specifics:
Certainly, we're not there to recreate that film beat for beat, with the set up we're following a DEA task team, which was implemented by the Bush administration after September 11th when they realized that terrorism and the drug trade were so closely aligned. So they set up a DEA task team that's six units and they work across borders and sort of act like Navy SEALS. You never read about it, you never hear about it, but they go on these missions. So that's a really interesting take and a really nice premise and also what's interesting on this take on it is the clash of cultures and the clash of martial arts, the fighting styles, which is something that's going to be a lot of fun when we've really started pre-vizzing stuff.