'My Big Fat Greek Wedding 2' In The Works; Original Cast Returning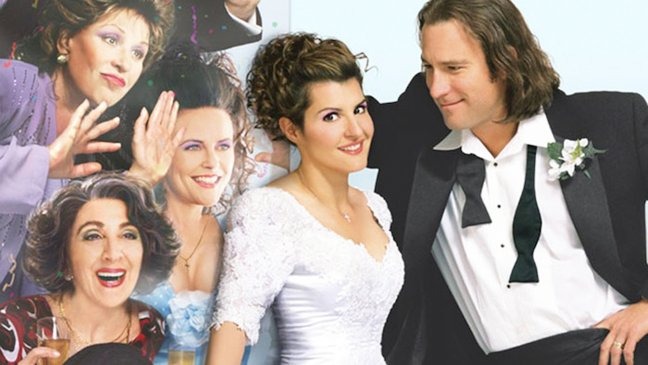 Over a decade has passed, but one of the most successful independent films in history is getting a sequel. My Big Fat Greek Wedding 2 is now in the works and it'll bring back Nia Vardalos and John Corbett, the stars of the 2002 hit. Vardalos once again wrote the script which takes place years after the original story, and centers on another family wedding.
Various sources reported the news of the film, including The Hollywood Reporter. Here's how that site describes the plot:
The plot of the new script involves the reveal of a family secret and a new wedding, described as bigger and fatter, that brings the Greek clan together again.
The 2002 original cost $5 million and became an international phenomenon. It grossed $241 million in the U.S. alone, plus another $127 million across the globe. According to Box Office Mojo, those numbers make it the highest grossing romantic comedy in history. And it holds that title by a sizable margin.
That's a lot of money for a film to only now get a sequel. However, fans of the original film, and Vardalos, probably know the film kind of got a follow up in 2003. The film was spun off into a seven-episode show called My Big Fat Greek Life where all the lead actors (save for Corbett) returned and reprised their roles. There's no word if that show will have any effect on the movie, but you'd probably imagine it'll be wisely swept under the rug.
In a news release, Vardalos said the following about the decision to finally make the sequel:
Now that I'm experiencing motherhood, I'm ready to write the next chapter of my family story. Of course a few jaded folks in the press corps will claim I ran out of money or just want to kiss John Corbett again. One of these things is true.
No director or release date has been set but, the timing of this announcement suggests a 2015 release. Do you think My Big Fat Greek Wedding 2 could be even half as successful as the original?