'Boardwalk Empire' Star Charlie Cox Is Marvel's 'Daredevil' [UPDATED]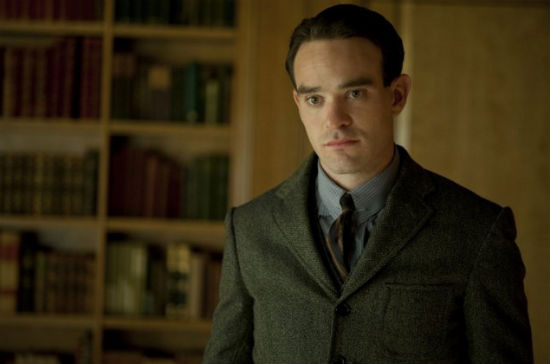 UPDATE: This story has now been confirmed by Variety. Minor changes have been made to reflect that fact. 
The man without fear has a new persona. Marvel's Daredevil, coming to Netflix in 2015, recently switched showrunners from Drew Goddard to Steven S. DeKnight. The latter's first big decision is who will play the title character and he's chosen another TV veteran. Charlie Cox, who played the lead in Matthew Vaughn's Stardust, and an Irish badass on HBO's Boardwalk Empire, is set to play the role.
Latino Review first reported the rumor, later confirmed by Variety.
Cox is a very interesting choice. He's a talented actor with an eclectic resume of work and leading man chops. Also, he's usually played something grounded in reality. He's very rarely, if ever, the superhero type. Which means audiences will view him as a completely fresh face. A lack of preconceptions in franchises is a very rare thing these days.
Anyone who isn't sure about Cox as a leading man or big presence should definitely check out Stardust and a few episodes of Boardwalk Empire. Both are big productions and in the former Cox is an aloof but confident young man who falls into a wild journey. In the latter, he's a cold, calculated gangster with the ability to be very sweet and very sinister. All of those traits would play into a role like Daredevil and his alter ego, Matt Murdock.
Marvel's Daredevil is expected to start shooting in New York City in the next few months with all the episodes hitting Netflix sometime in 2015. It'll be followed by, in some order, Luke Cage, Jessica Jones and Iron Fist before all four characters team up to become The Defenders, yet another Netflix series. For more on Daredevil, follow the show's official Twitter, @Daredevil.
What do you think abou Cox playing Murdock? Is he the right man for the role?