Rumor: 'The Hateful Eight' Shoots In November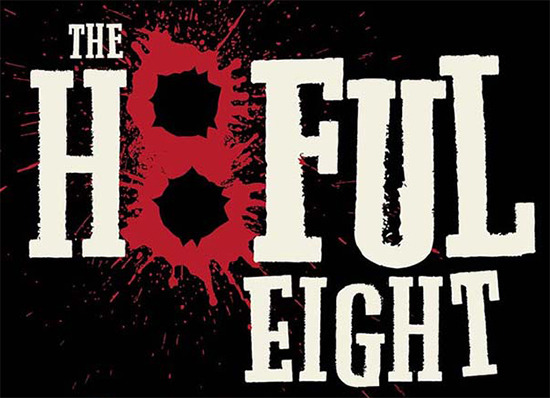 The result we hoped for when Quentin Tarantino staged his live-read of The Hateful Eight script looks like it will come to pass. A new report says Tarantino has fully revived plans to make the movie, and will now shoot The Hateful Eight late this fall, starting in November. Much of the cast from the live read will reportedly be on board.
Roger Friedman reports that "the cast will gather in Wyoming" to shoot the film in November. Among the cast, he says, will be Samuel L. Jackson, Bruce Dern, and Michael Madsen (all of whom were expected to be in the film when it was first announced) and Kurt Russell, James Remar, Amber Tamblyn, Walton Goggins, and Zoe Bell, all of whom participated in the live read.
This will follow the rewrite process, which the director has been working on — he's in second draft mode now, and plans to refine the script further. The live read presented the leaked first draft of the script, and what will be filmed will probably be different in a few significant ways. The writer/director said at the live read that the new version of the script has a new/different final chapter, and how that affects the overall story is something we'll wait to see. The first draft left all the characters touched by violence, and we wonder if the reaction at the live read might have changed how Tarantino handles some of the characters.
The Hateful Eight is a confined pressure cooker of a story, set during a Wyoming snowstorm a few years after the civil war. It takes place in only two locations: a stagecoach and a small haberdashery in which the characters take refuge from the storm. There, tensions boil over into conflict and violence as characters confront one another in a script that sounds particularly dialogue-heavy, even for the verbose Tarantino.
We'd like to be able to report more firmly that the November shoot is happening, but while Friedman tends to be quite reliable, we'll wait for a press release before taking as given that the movie is happening. As a bonus while we wait, check out the Tarantino press conference from Cannes, which offers some great material.
Hateful Eight Shoots November