Star Wars Bits: Carrie Fisher, 'Star Wars: Attack Squadrons', Boba Fett, And More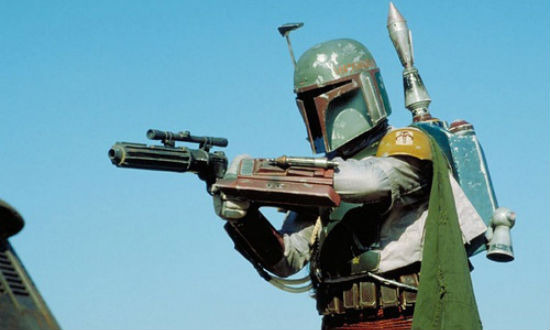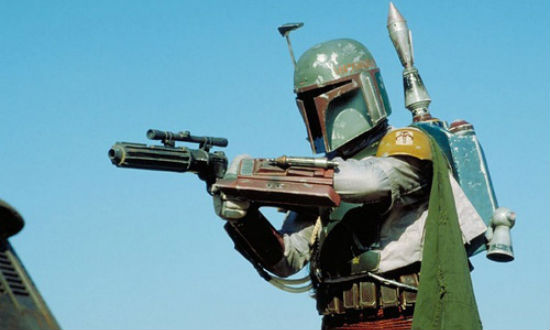 We're back from the long weekend with many more Star Wars-related odds and ends. After the jump:
Star Wars: Attack Squadrons has been cancelled
Don't believe those Boba Fett spinoff plot rumors
Carrie Fisher is lobbying to bring back the Leia buns
Star Wars Episode VII casts another musician
See Episode VII stunt performers hard at work in Abu Dhabi
Check out Daisy Ridley's brief appearance in Mr. Selfridge
Screenwriter Gary Whitta shows off his Lucasfilm threads
We want to thank all of the fans who participated in the closed beta of Star Wars: Attack Squadrons.
After much consideration, we have decided to cease development so that we can focus on other Star Wars game experiences.
We truly appreciate the time you spent engaging in the beta.
No explanation was given for the decision. [Star Wars Underworld]
A few months ago, we heard a rumor that the new Boba Fett spinoff wouldn't really be about Boba Fett at all. Rather, it'd center around someone who killed Boba Fett and assumed his identity. But Pablo Hidalgo, of the Lucasfilm Story Group, dismisses the story as completely false.
You know, there was a post not a month ago that said what were the immovable objects in the Star Wars canon. The internet records such things.
Obviously I got nothing against **** (cheers!) It's just the rebooted Fett rumor is so transparently coming from someone (not ****, in case there's any confusion) who still has an axe to grind against the prequels. That's where all these retcon prequel rumors come from. Don't give 'em any weight.
The Lucasfilm Story Group was created with the express purpose of determining and maintaining Star Wars canon, so if anyone would know about Boba Fett's backstory it'd be them. A million Boba Fett fans just sighed in relief. Read the rest of his statement on Facebook. [via Star Wars Underworld]
Carrie Fisher isn't allowed to talk about what's happening in Episode VII ("They've made it very secret, like bombing the beaches at Normandy," she cracked) but she is apparently free to joke about what she wants to see happen in Episode VII.
I'm fighting for the buns, but that's always what I'm doing. I think they should make an appearance if I just walked by a rocket window and I was in buns.
She later added:
I've always said where I wanted Princess Leia to go just briefly, was the shopping planet. We've done all these male things with the guns and the lightsabers, now I think we should go and get our nails done.
I bet a few of her male co-stars wouldn't mind that, either. Swinging heavy weapons in the hot desert sun has its charms, but so does being primped and pampered.
But whatever is happening with Leia, it isn't happening yet. Fisher revealed that she won't shoot her scenes for another few weeks, though she has done her costume fittings and read the script. [BBC Radio Wales, Jedi News]
The Healer Twins won't be the only musicians in Episode VII. Safe Smokingroove, one-half of the Dubai-based DJ duo Smokingroove, has been tweeting about his involvement in the movie.
Smokingroove doesn't say what he'll be doing in the movie. It doesn't sound like a big role, but maybe it'll be a memorable cameo. Might we be making a return to the famous Mos Eisley Cantina? [Star Wars Episode 7 News]
An franchise as action-packed as Star Wars naturally needs someone to bring all that action to life. In the case of Star Wars Episode VII, two of the people who'll be doing just that are stunt performers Florian Robin and Chloe Bruce. See a picture of them training below, courtesy of Robin.
[via Jedi News]
And possibly joining Robin and Bruce is Hannah Levitt-Collins, a British dancer rumored to be Daisy Ridley's stunt double. According to a source, Ridley's role is "EXTREMELY gymnastic." Fortunately, Ridley seems up to the challenge — an extra has described her as "light on her feet, sharp face, beautiful, quick, and very polite."
But of course, it'll be a while yet before we see how Ridley's performance actually looks on film. And since she's practically unknown in the States, it's tough to even guess how she'll fare. In the meantime, this clip from ITV's Mr. Selfridge offers a tiny taste of her talents.
Star Wars spinoff writer Gary Whitta has some snazzy new threads, and he's not afraid to show 'em off.
Funny how much more exciting a simple gray sweater looks with the right logo stitched above the chest, isn't it? [Twitter]