'True Detective' Season 2 Will Have Three Leads And Be Set In California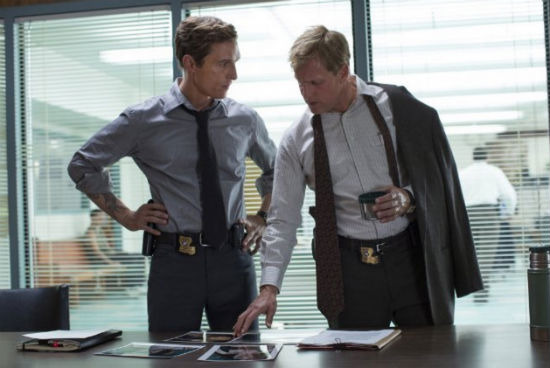 The instant the credits rolled on the first season of True Detective, fans became rabid to learn about season two. We knew Matthew McConaughey and Woody Harrelson's characters wouldn't be returning, so speculation began with who should star in the show. Then we learned the season would be about "hard women, bad men and the secret occult history of the United States transportation system." Now, a few more pieces of the puzzle have been revealed.
In a new interview, series writer and creator Nic Pizzolatto revealed True Detective season 2 would have three leads and be set in California. Read more of his quote below.
Pizzolatto dropped this True Detective Season 2 nugget on the To the Best of Our Knowledge public radio program, via MTV. Here's the quote:
Right now, we're working with three leads. It takes place in California — not Los Angeles, but some of the much lesser known venues of California — and we're going to try to capture a certain psychosphere ambiance of the place, much like we did in season one. The characters are all new, but I'm deeply in love with each of them. We've got the entire series broken out with a couple of scripts, and we'll probably start casting in earnest in the coming months.
So besides the narrative revelations, we now know casting hasn't really even begun yet. However, use of the phrase "casting in earnest" does suggest there have been talks with people, maybe even some of the names that have been rumored over the past few months. But knowing Pizzolatto is working hard on the breakdown of the series and the individual scripts is mighty encouraging. Plus, the #truedetectiveseason2 hashtag will live on a little while longer.
Three leads, rural California and about the "secret occult history of the United States transportation system." True Detective Season 2 surely sounds like something just as different as the first season. What are your thoughts?