Alfonso Cuarón Won't Be Directing 'Fantastic Beasts And Where To Find Them'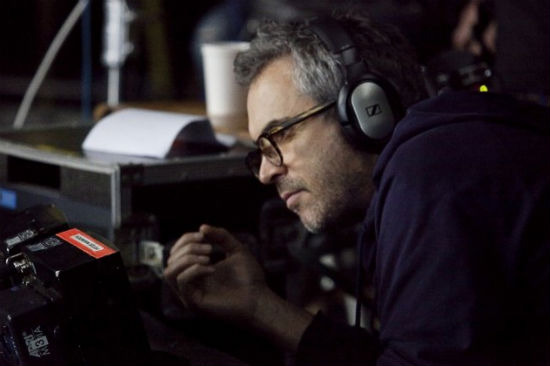 One of the most exciting rumors in recent days was that Oscar-winning director Alfonso Cuarón might direct the 2016 Harry Potter spin-off, Fantastic Beasts and Where to Find Them. Cuarón is largely credited with setting the tone and visuals for the Potter film franchise with this one installment, 2004's Harry Potter and the Prisoner of Azkaban. That film radically changed the look of the world and informed the directors who followed the series to completion.
So the rumor of Cuarón maybe stepping back into that world for this spin-off, written by J.K. Rowling herself, was a very enticing one. Unfortunately, it doesn't look like it's going to happen.
Speaking to a Spanish news agency named EFE (via Digital Spy), Cuarón said the following about the rumor:
[Directing Prisoner of Azkaban] was a very beautiful experience for me. I have a lot of love for that universe and I tremendously admire JK Rowling, but today, for the present, projects based around lots of visual effects don't attract me. I'm coming out of a five-year process of doing visual effects and now I sort of want to clean my palate of that a little bit.
Considering Fantastic Beasts and Where to Find Them will surely be very effects heavy, that pretty much means Cuarón is out. It doesn't mean he wasn't approached by Warner Bros., though. That almost certainly happened, but he won't be making the film.
The idea of effects not interesting Cuarón, however, does lend itself to the other sexy rumor of the week. That being he was also approached for a Shining prequel, The Overlook Hotel. A horror/suspense thriller like that could surely be done without copious effects so the odds on him helming that certainly just ticked up a bit. But when you're Alfonso Cuarón and you're coming off the biggest hit of your career, and an Oscar for Best Director, this is the perfect time NOT to do a franchise film. (And he tells EFE he doesn't even know about the rumor connecting him and the Shining film.)
In fact, Cuaron says he has "no plans of any kind" at the moment. When he does make another film, it's more likely he'll do something personal. Something a studio would never make, unless you were in their good graces. For that matter, I'd doubt Cuarón makes anything recognizable for his next project.
Are you disappointed Cuarón won't be returning to the world of Harry Potter?