'The Equalizer' Trailer: Denzel Washington Takes On The Russian Mob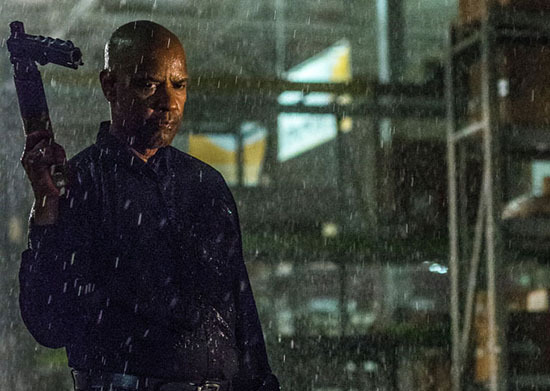 Denzel Washington reunites with director Antoine Fuqua (Training Day) for The Equalizer. The film is a vague return to the premise of the '80s TV show in which Edward Woodward played an old special ops guy who atoned for past sins by working pro bono for people in need. The plot of this film doesn't seem to have much to do with the show, except for the fact that Denzel is a former black ops guy who can clear a room full of bad guys in mere seconds, and he deploys those skills to help a young woman (Chloe Grace Moretz). The first Equalizer trailer is mostly Denzel being calm, collected, and savagely violent; watch below.
Not quite the movie that Nicolas Winding Refn would have made (he was attached to direct at one point) but you can see the seeds of what might have attracted him to it in the first place. But a movie like this doesn't really need the influence of a director like Refn — it is going to run under the power of Denzel's screen presence. Clearly it aims to deliver on that front. Everything else will likely be secondary.
The Equalizer also stars Melissa Leo, Martin Csokas, and Bill Pullman. It opens on September 26.
In The Equalizer, Denzel Washington plays McCall, a former black ops commando who has faked his death to live a quiet life in Boston.  When he comes out of his self-imposed retirement to rescue a young girl, Teri (Chloë Grace Moretz), he finds himself face to face with ultra-violent Russian gangsters. As he serves vengeance against those who brutalize the helpless, McCall's desire for justice is reawakened. If someone has a problem, the odds are stacked against them, and they have nowhere else to turn, McCall will help.  He is The Equalizer.