Drew Goddard Exits Marvel's 'Daredevil' Show [Updated]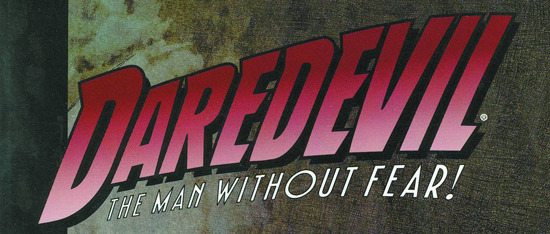 Another major Marvel departure is breaking over the Memorial Day weekend. Drew Goddard, the director of The Cabin in the Woods and writer of Cloverfield, has reportedly left the Marvel's Netflix TV show, Daredevil.
Update: Goddard's exit is confirmed, and a new showrunner has been named. Original story, with an addendum, follows.
Latino Review once again broke the news.
Goddard had been attached to write, produce and run the show since last year and pre-production was believed to be ongoing. However, soon after landing the Daredevil job,  the writer/director was attached to write and direct The Sinister Six Spider-Man spin-off for Sony. That film was broadly teased in this summer's The Amazing Spider-Man 2 and fans began to question how Goddard would not only write and direct that movie, but do a whole TV show as well. Now, it seems we know. He won't.
This is the second young talent Marvel has lost in as many days. However, instead of the rumored controversy surrounding Edgar Wright and Ant-Man, this certainly seems more like a case of Goddard simply biting off more than he can chew and having to choose between Marvel franchises and mediums.
That begs the question: would you have made the same decision? Write and direct The Sinister Six for the big screen instead of showrun a Daredevil TV show on Netflix? On paper, it makes absolutely perfect sense. Movies will always be more prestigious than TV, especially TV that's not on TV. But that's slowly and steadily changing thanks to shows like House of Cards. You'd have to imagine, Goddard simply is more connected to the Spider-Man characters and interested in the super challenges of turning six bad guys into a mainstream comic book movie.
Are you surprised Goddard has reportedly left the Marvel Daredevil show? Where do you think that leaves the production?
Update: THR confirms Goddard's exit, and names the new showrunner. Another former Buffy the Vampire Slayer writer, and the recent Spartacus showrunner, Steven S. DeKnight is finishing a deal to take over showrunner duties on Daredevil. Goddard will remain as "a consultant" on the Marvel show. We don't know if Daredevil will use any scripts written by Goddard.