The Best Twitter Reactions To Edgar Wright Leaving 'Ant-Man'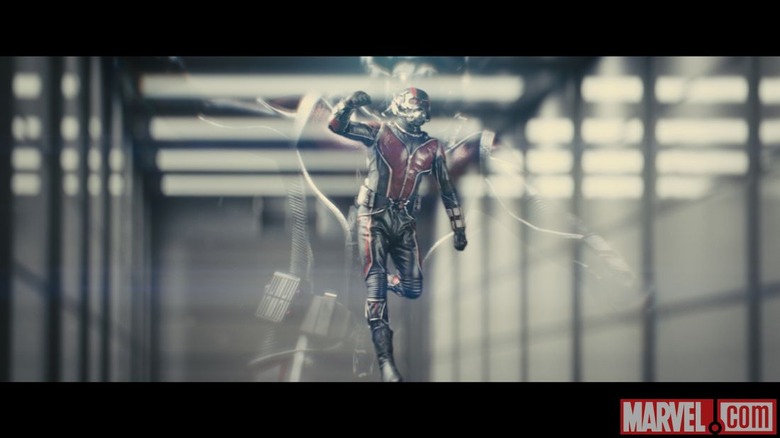 There's no good spin on the news filmmaker Edgar Wright has decided to leave Marvel's Ant-Man. Wright is one of our most exciting cinematic voices, with a small but powerful resume that had film fans salivating over his take on the Marvel Cinematic Universe. Plus, his version of the film is something we've always assumed would happen, as Wright was attached to Ant-Man back in 2006, long before Iron Man kicked off the current crop of Marvel Studios films.
But now, because of creative differences, Wright has removed himself from the July 2015 film. A replacement is to be announced. So what do we, as film fans, do? We take to Twitter to bitch.
Below, we've grabbed the best Twitter responses to Edgar Wright leaving Ant Man. Some funny, some poignant, even some with potentially cryptic knowledge of the backstory. Check them out below.
First up, here are my colleagues with their thoughts:
Too bad the Internet has already wasted all of its outrage on WB/DC's BVS:DOJ. I bet they won't have any left to spare for Marvel. #AntMan

— Angie J. Han (@ajhan) May 23, 2014
And here are the rest, including mine, presented in no particular order. Notice the full range of emotions as well as some hints this was coming.
Well, that sucks. pic.twitter.com/RUXeavqkZC

— Eric Vespe (@EricVespe) May 23, 2014
This is my issue with "shared universe" franchises. No one movie can be too different, even with someone as brilliant as Wright at the helm.

— Adam Chitwood (@adamchitwood) May 23, 2014
First crisis for Marvel. Let's see how they respond and handle it.

— Umberto Gonzalez (@elmayimbe) May 23, 2014
A FAMILIAR STORY: BRAVERY LEADS TO SUCCESS. SUCCESS LEADS TO FEAR OF LOSING SUCCESS. FEAR LEADS TO SAFE, HOMOGENOUS THINKING.

— Film Crit Hulk (@FilmCritHULK) May 23, 2014
I still think Ant-Man will be a good film, it's Marvel after all, but it won't be an @edgarwright film. Those are better & that's upsetting.

— Germain Lussier (@GermainLussier) May 23, 2014
Interesting to ppl how CAP 2, etc. symbolized Marvel's great approach a month ago, then Wright/ Ant-Man symbolizes its complete downfall.

— Todd Gilchrist (@mtgilchrist) May 23, 2014
...Lord & Miller for ANT-MAN?

— John Gholson (@gholson) May 23, 2014
Bros, I was hearing bad things but coughed it up to bullshit gossip. I didn;t think it was real

— Umberto Gonzalez (@elmayimbe) May 23, 2014
Joe Cornish as 'Ant-Man' director? (Or, does he stay loyal to Edgar and pass?)

— Mike Sampson (@mjsamps) May 23, 2014
Edgar Wright leaving ANT-MAN is almost certainly because he was being too creative and interesting to fit with Marvel's master plan, right?

— Eric D. Snider (@EricDSnider) May 23, 2014
And finally, because of course: