'The Duke Of Burgundy' Clip: 'Berberian Sound Studio' Director Returns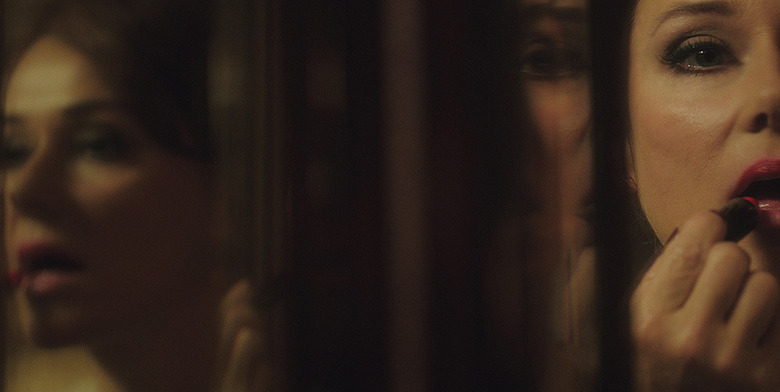 Berberian Sound Studio director Peter Strickland returns with The Duke of Burgundy, but this film offers a fairly different sort of experience. There's still a hazy, less-than-real aesthetic and sense of place, but this movie has a more focused and recognizable story at its core. The short synopsis of this movie is very simple: "Peter Strickland's dark melodrama follows the intense relationship between two women."
In truth, The Duke of Burgundy is a good bit more complex than that, especially as relates to the specific dynamics of the relationship. To keep things close to the vest, I'll just say that their relationship is atypical, but the beauty of the film is that it does not treat the couple's interactions as unusual. Their problems are the same problems any couple has; they just happen to be articulated through more eccentric means.
I really love this film and can't wait for more people to have a chance to see it. Below, get a first taste via a Duke of Burgundy clip.
Film4 has this footage.
What you'll see here isn't quite unsafe for work, but there's definitely a controlled sense of eroticism.
This is also a very specific look at a first-act segment. Particularly canny viewers may suss out very quickly what is going on, and what might come later. Regardless, there's a lot to discover in the film, and from start to finish The Duke of Burgundy is truly gorgeous to look at.
I'd prefer a full trailer to that clip, but at this point there isn't even a UK trailer for the film. So we'll wait. IFC has the film in the US, and will release it at some point in the future.
If you want a bit more info, check out this excerpt of the TIFF write-up on the picture. But I might avoid even reading this much.
Taking its title from a rare species of butterfly, The Duke of Burgundy chronicles the increasingly intimate relationship between wealthy amateur lepidopterist Cynthia (Sidse Babett Knudsen, of acclaimed Danish television drama Borgen) and her newly hired housekeeper, Evelyn (Berberian Sound Studio's Chiara D'Anna). As Cynthia's demands begin to betray a sadomasochistic streak, Evelyn becomes less a domestic servant than an outright sex slave, submitting to her progressively extreme humiliations with a surprising relish.