Page 2: ET, Star Wars, Godzilla, LotR, GoT, Frozen, Walking Dead, Maleficent, Michel Gondry, David Lynch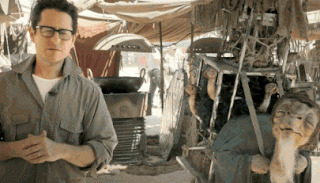 Page 2 is a compilation of stories and news tidbits, which for whatever reason, didn't make the front page of /Film. After the jump we've included 36 different items, fun images, videos, casting tidbits, articles of interest and more. It's like a mystery grab bag of movie web related goodness.
Fortune and Glory: Frank Marshall shares stories and rare personal photos from the making of Temple of Doom!
The Campy Joys of Watching 'Star Wars: The Phantom Menace,' 15 Years Later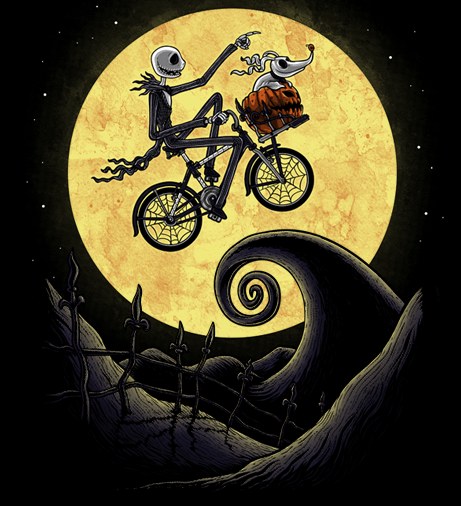 Today's t-shirt of the day on TeeFury is a Nightmare Before Christmas/ET-inspired design
The Sanctity of Hollywood's Windowing System Tested in Legal Battle
Did You Know George R.R. Martin Helped Inspire Chewbacca? Here's A Brief Look At The Character's Creation.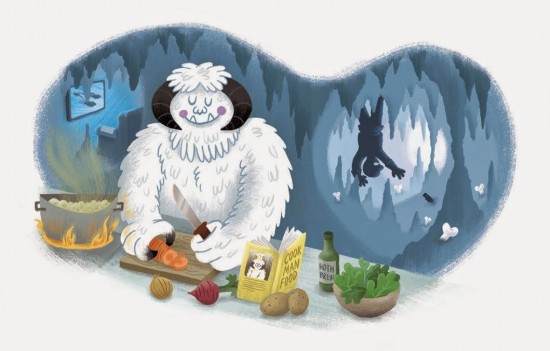 Frozen Dinner By: David Creighton-Pester
Box-Office Analyst Predicts Hits and Flops of Summer 2014
Walt Disney Family Feud: Inside His Grandkids' Weird, Sad Battle Over a $400 Million Fortune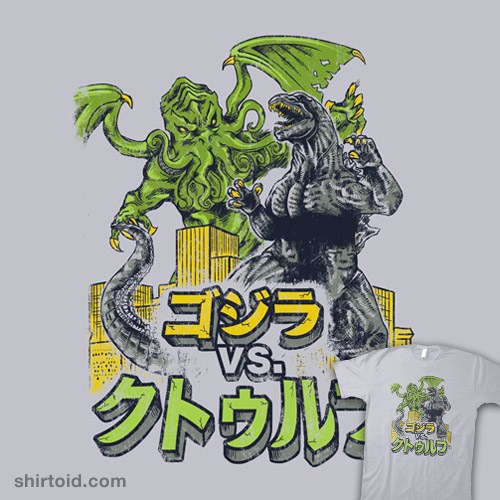 Godzilla vs. Cthulhu t-shirtNeal McDonough To Recur On USA's 'Suits'
From Star Wars to Jedi: The Making of a Saga (Part 3 of 9).
Sadness: Wife Makes Husband Sell 661-Pound LEGO Collection With Threat Of Divorce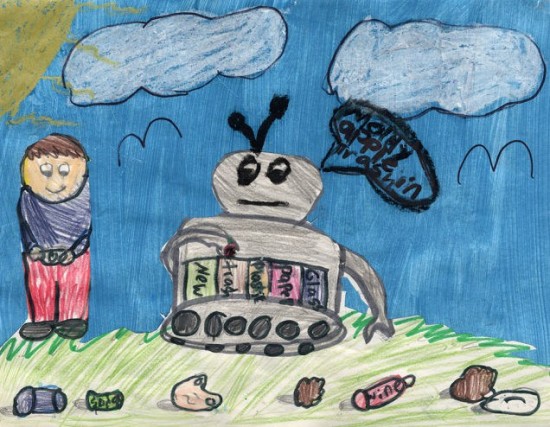 NASA Asked Kids to Draw Our Future And They Drew WALL-E
Netflix Confirms Plans To Expand Into Six European Countries By Year-End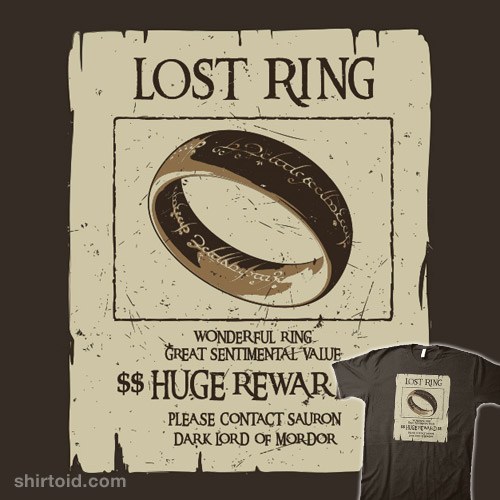 Lost Ring t-shirt
Amazon Prime Folks Can Watch HBO Shows Starting Today
Jimmy Kimmel Convinces People That 'Godzilla' Is Based on a True StoryChloe Sevigny, Steven Pasquale Join Netflix Drama Series From 'Damages' Creators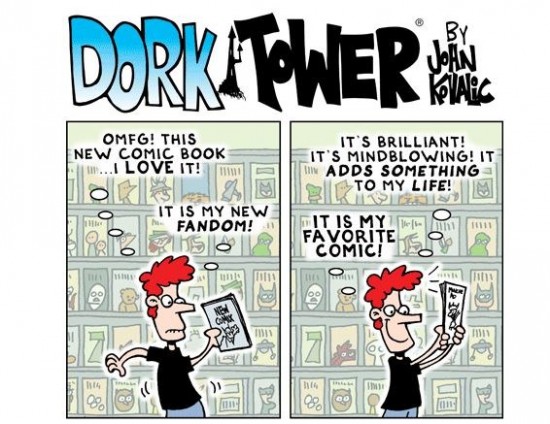 Fandom: Don't Be This Guy [Comic]
'Fast & Furious 7' Insurance Claim Could Reach Record-Breaking $50 Million
#GodzillaProblems – When Godzilla Ruins EVERYTHING [Video]
Lauren Ambrose Boards USA's Dig, Jessie Renewed, Sex Adds Two and More
Get Pumped Up with Zoe Bell in the DVD Trailer for Raze
20 MOVIE TITLES THAT MAKE ABSOLUTELY NO SENSE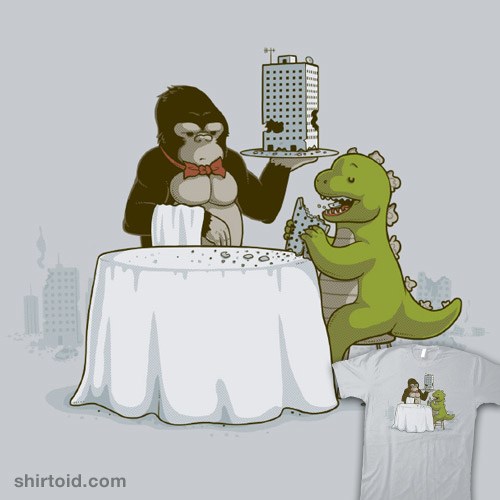 Crunchy Meal t-shirt
Film Nerd: Daniel Plainview's Mansion
GAME of THRONES opening sequence w/ style of THE WALKING DEAD. Mashup
Netflix to Focus on Adding Exclusive, Highly-Rated Content, CFO Says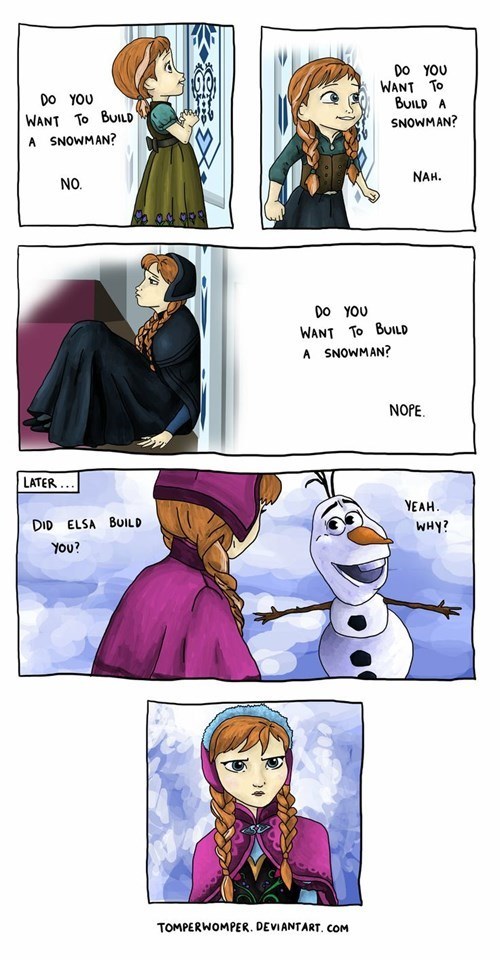 Elsa comic
10 Unconventional Steps to Get Your Indie Film Out in the World
The Maleficent Trailer Gets Animated
Sundance Next Fest Set for L.A. on August 7-10
Hot Trailer: Joe Manganiello's Male Stripper Docu 'La Bare'
'Sorpanos' Alum to Direct Feature-Length 'Lily of the Feast'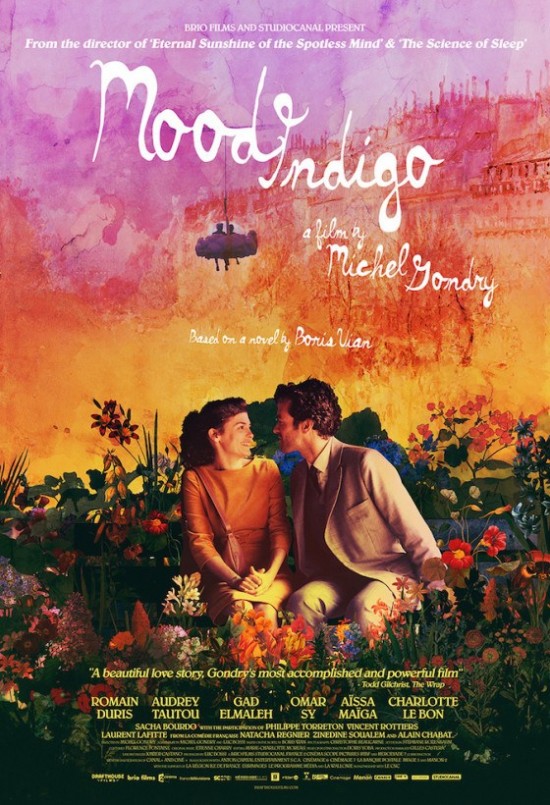 First Poster For Michel Gondry's MOOD INDIGO
Fox Sets June Return Date for Enlisted
What if David Lynch directed The Return of the Jedi?
The Academy Offers Weekly Digital Series on Filmmaking Process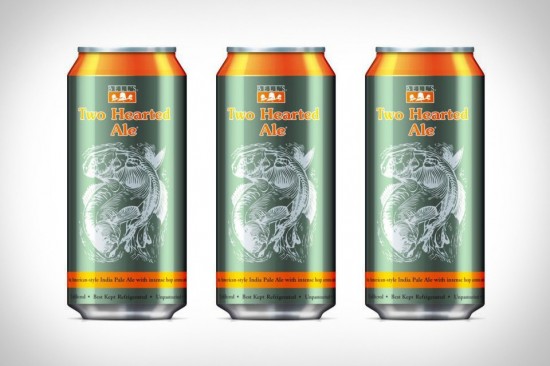 BELL'S TWO HEARTED ALE
'Point Break' Stunts to Be Performed by Extreme Sports Athletes
Andrew Garfield's Emotional Head-Shaving, Cross-Dressing and Dancing for Arcade Fire's 'We Exist' VideoL.A. CAMEO: Here's Where "Mad Men" Shot Those Burger Chef Scenes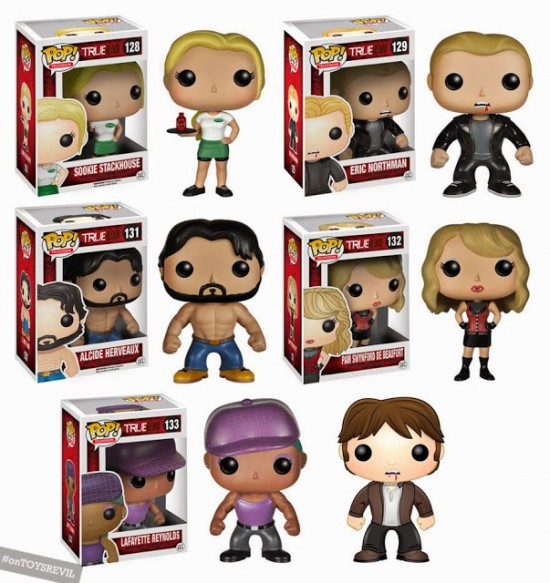 Funko To Launch TRUE BLOOD Pop! Vinyl Series
Relativity's 'Earth to Echo' to Have World Premiere at Los Angeles Film Festival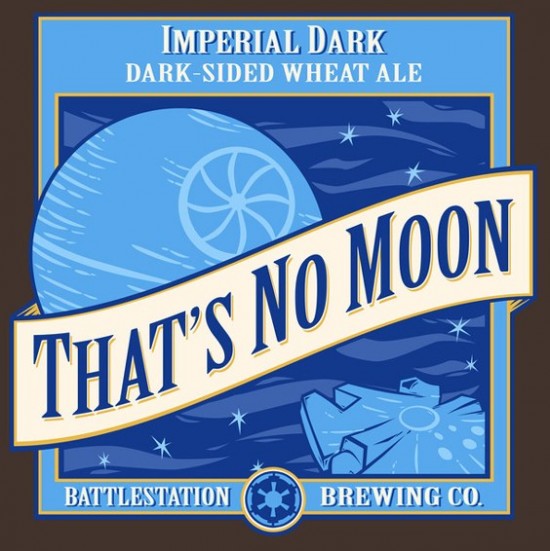 That's No Moon Ale T-Shirt
Coen Brothers to Script Tom Hanks-Steven Spielberg's Cold War Drama
Patton Oswalt Confronts the Trolls and It Totally Backfires
NBCUniversal Sets Global Launch for 'Sharknado 2?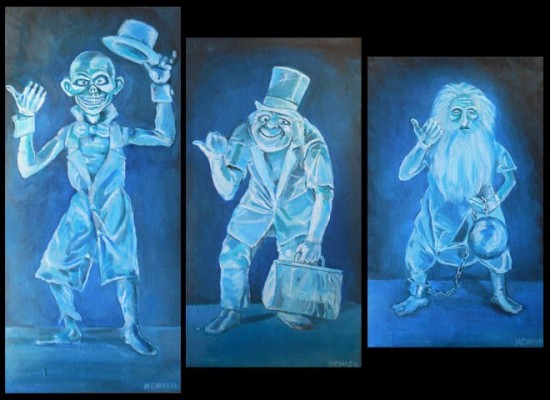 Haunted Mansion Etsy Rummage: the golden age of Mansion merchMajor Crimes: Azita Ghanizada and The Closer's 'Dick Tracy' Cop Season 3 Roles
If you have any interesting items that we might've missed that you think should go in /Film's Page 2 – email us!