'Batman V Superman: Dawn Of Justice' Title Announced, Logo Revealed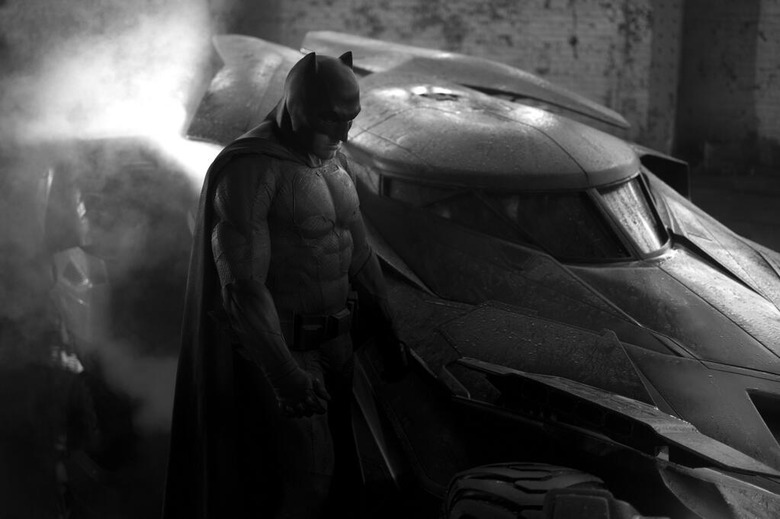 Warner Bros has officially announced that Zack Snyder's Batman vs. Superman movie will be titled Batman V Superman: Dawn of Justice. The Batman V Superman: Dawn of Justice title is obviously playing upon the announced Justice League follow-up. Principal photography starts today in Detroit, MI.
I really hate they are going for a V instead of "Vs." and also the "Dawn of Justice" subtitle makes it feel like how Marvel Studios titled Captain America: The First Avenger to get people to see the film, billing it as the prequel to the big superhero team-up. But did they really have to do that kind of promotion for a Batman vs. Superman film? Shouldn't those name brands have been good enough? Read the full press release after the jump, and see the official logo.
Read some of the best responses from /Film writers, fans and critics posted from Twitter here.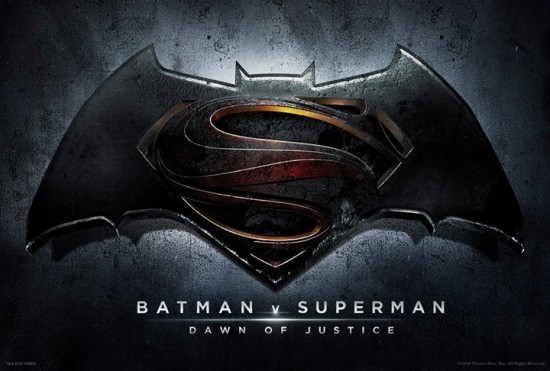 CAMERAS ROLL ON DIRECTOR ZACK SNYDER'S "BATMAN V SUPERMAN: DAWN OF JUSTICE" FROM WARNER BROS. PICTURES
Principal photography is underway in Metro Detroit, MichiganBURBANK, CA, May 21, 2014 – Filming is underway on Warner Bros. Pictures' "Batman v Superman: Dawn of Justice," the highly anticipated action adventure from director Zack Snyder, starring Henry Cavill in the role of Clark Kent/Superman, and Ben Affleck as BruceWayne/Batman."Batman v Superman: Dawn of Justice" also stars Gal Gadot as Diana Prince/Wonder Woman, with Amy Adams, Laurence Fishburne and Diane Lane returning from "Man of Steel," Jesse Eisenberg as Lex Luthor, Jeremy Irons as Alfred, and Holly Hunter in a role newly created for the film."Batman v Superman: Dawn of Justice"is written by Chris Terrio, from a screenplay by David S. Goyer. Charles Roven and Deborah Snyder are producing, with Benjamin Melniker, Michael E. Uslan, Wesley Coller, David S. Goyer and Geoff Johns serving as executive producers.Principal photography will take place on location at Michigan Motion Picture Studios and on location in and around Detroit, Michigan; Illinois; Africa; and the South Pacific.Set to open worldwide on May 6, 2016, "Batman v Superman: Dawn of Justice" is based on Superman characters created by Jerry Siegel & Joe Shuster, Batman characters created by Bob Kane, and Wonder Woman created by William Moulton Marston, appearing in comic books published by DC Entertainment.