Watch The New Pixar Short Film For Free: Cars' 'The Radiator Springs 500 1/2'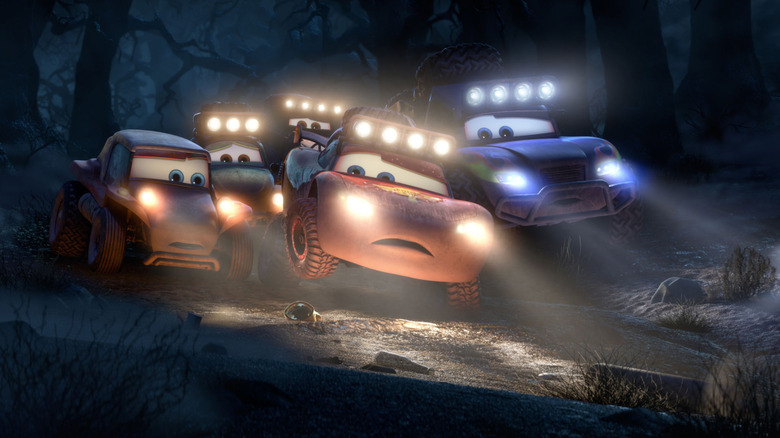 Does this summer movie season feel a little light on the animation? That's because Pixar pulled out of 2014 entirely, leaving us without a film from the award-winning animation house for the first time since 2005. But the work never stops at Pixar Animation Studios. Besides the six movies scheduled over the next four years, Pixar is constantly producing shorts. Their latest one is now available online. For free.
The new Pixar short is called The Radiator Springs 500 1/2 and follows the misadventures of the Cars crew in Radiator Springs. It's the latest in the ongoing Tales From Radiator Springs series. Find out how to download it right now below.
Thanks to Yahoo for the info. You can stream The Radiator Springs 500 1/2 by visiting www.disneymoviesanywhere.com. You'll have to create an account, or you can download the "Disney Movie Anywhere" app for iOS devices. It's in the "Discover" section.
Here's a short sneak of the new Pixar short if you can't download/stream it just yet.
And like all the other Pixar shorts based on feature movies — Toy Story Toons Hawaiian Vacation, Small Fry, and Partysaurus Rex, for example — all of the original voice cast is back. Here's the synopsis:
A 'leisurely drive' planned in honor of Radiator Springs' town founder, Stanley, turns precarious as Baja pros descend on the town and challenge Lightning McQueen to an off-road race. Meanwhile, the townsfolk, led by a Stanley-costumed Mater, enjoy the planned 'leisurely drive' to retrace Stanley's original frontier route. Thinking they're on the same course, a wrong turn sends McQueen and the Baja pros on a treacherously wild bid for survival. The misunderstanding leaves the racing professionals in awe of the 'legend' of Stanley: the Original Off-Road Racer.
There are even more Tales from Radiator Springs shorts on the way as Cars 3 is officially in development. There's no word if the aforementioned Toy Story Toons will be back, however, as Toy Story 4 has yet to officially be revealed.
What did you think of The Radiator Springs 500 1/2?