'Kingsman: The Secret Service' Trailer: Colin Firth Will Destroy You, Politely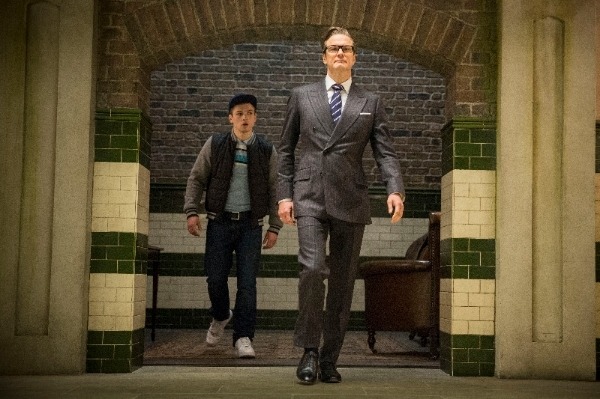 The trailer for the new film from Kick-Ass and X-Men: First Class director Matthew Vaughn is here. Kingsman: The Secret Service sees Vaughn working once again from source material by Kick-Ass author Mark Millar. This time, he adapts the Millar and Dave Gibbons comic The Secret Service, with Colin Firth in the role of a highly competent intelligence agent who takes on a promising new trainee (who also happens to be his nephew). Check out the Kingsman trailer below.
Trailer via Yahoo. Some of this fight footage is what was shown off in the past couple months at CinemaCon and WonderCon, but most of it is new to this trailer. You'll see Samuel L. Jackson as the villain, but those who haven't read the comics won't really know what's up with him. And, in fact, the roles of most of the characters are kept somewhat in the dark, though it's pretty easy to suss out what Michael Caine is doing.
Here's a YT embed if the Yahoo one is acting up.
Kingsman: The Secret Service is directed by Matthew Vaughn from a script by Jane Goldman (Kick-Ass, X-Men: First Class) based on the comics by Mark Millar (Kick-Ass) and Dave Gibbons (Watchmen). It opens on October 24, 2014.
Based upon the acclaimed comic book and directed by Matthew Vaughn ("Kick-Ass," "X-Men: First Class"), "Kingsman: The Secret Service" tells the story of a super-secret spy organization that recruits an unrefined but promising street kid into the agency's ultra-competitive training program just as a global threat emerges from a twisted tech genius.