Kevin Costner To Star In Sci-Fi Tinged Thriller 'Criminal'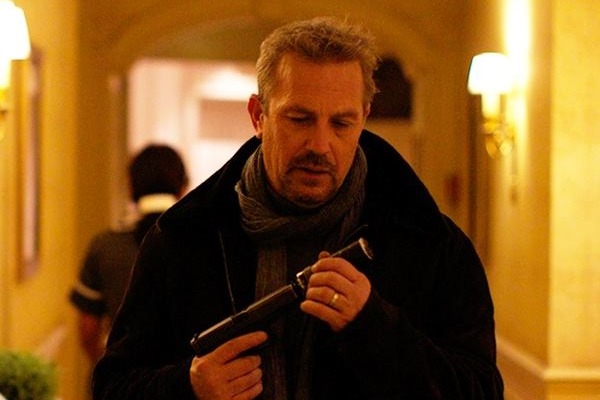 Kevin Costner is making one more movie to follow his recent spate of films that includes Man of Steel, Jack Ryan: Shadow Recruit, Three Days to Kill, and Draft Day. He's already got two more films lined up or in progress: the Disney sports film McFarland, and a reunion with his Upside of Anger director Mike Binder for Black and White. Now there's a new project. This new one is called Criminal, and whoa, that's awesome — Costner playing a hardened street gangster would be great.
But hey, hold up there, bucko. This isn't Criminal, like "Ed Brubaker's Criminal." There is a film in development based on one of the stories Brubaker and Sean Phillips created for the Criminal comic book series. This is a different Criminal, about a killer who avoids a jail sentence by participating in a pretty out-there experiment.
The story comes from Variety, which reports that this film is from Millennium Entertainment and Nu Image Films, which means that it will probably shoot in or around New Orleans and not have a huge budget to play with. But that's OK.
The story is about "a ruthless killer who, rather than spending the rest of his life in jail, is used in a scientific experiment, planting the brain of a recently murdered field operative." Ariel Vromen (The Iceman) is set to direct; Douglas Cook and David Weisberg are writing.
(And if you hadn't been aware before, Kim Jee-woon is developing Coward, based on the story ark from the Brubaker and Phillips Criminal comic series.)