Sequel Bits: 'Minions', '22 Jump Street', 'Dark Crystal', 'Better Call Saul'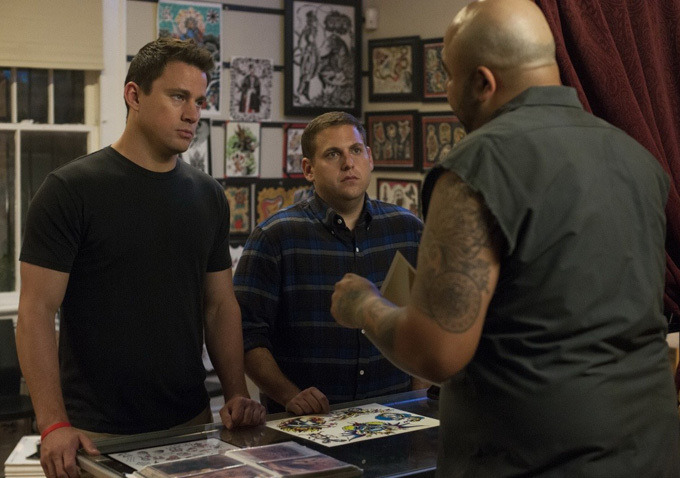 After the jump:
Ju-On: The Grudge is getting another sequel
The Dark Crystal sequel is still in development
Better Call Saul will shoot in Albuquerque
Read the first chapter of the Apes prequel book
Take a peek at the first Minions teaser poster
22 Jump Street reveals a couple more clips
See another poster for Transformers 4
Ju-On: The Beginning of the End will open in Japan next month. No U.S. release date has been announced. This is the seventh installment in the Ju-On franchise, which has also been remade in the U.S. as The Grudge. [Variety]
Not long ago, we heard that the Dark Crystal sequel The Power of the Dark Crystal was still in the works. Today, we've got a few more updates on that front. Lisa Henson, daughter of Jim Henson and CEO of the Jim Henson Company, reiterates that the project is still developing but hasn't reached pre-production quite yet. David Odell and Annette Duffy wrote the original script, with recent rewrites by Craig Pearce.
They also haven't ruled out a TV show. "There are many of us here who are big fans of Avatar: The Last Airbender — the idea of doing a serialized adventure starring the Gelflings is something that we're intrigued by," she said. "Don't write it like we're moving straight into production on that! But we think it has some potential."
Meanwhile, that Fraggle Rock movie is coming along a bit faster. "It's in development at New Regency," Henson said. "We're producing it, along with Ivan Reitman's production company, Montecito." She also revealed that the film has an unnamed director attached, and that work is underway on the script. It'll be a musical, but one that's "a little bit different in style from the way that the Muppets are musicals." [Vulture]
Saul Goodman is returning to Albuquerque. The New Mexico Film Office has officially announced that Better Call Saul will be shot in the same city that was home to its predecessor Breaking Bad.
Not that the news comes as a surprise. In October, series co-creator Vince Gilligan revealed his hopes to return to Albuquerque for the spinoff. "Let's shoot it in Albuquerque," he said. "Let's get as much of the crew back together as possible, and let's do it the way we did it before so that it will be a piece of that pre-existing fictional universe that we had so much fun creating."
Better Call Saul will premiere sometime this November on AMC. Bob Odenkirk reprises his role as the sleazy lawyer. [THR]Dawn of the Planet of the Apes picks up about ten years after Rise of the Planet of the Apes, but a lot can happen in a decade. So a new prequel book will attempt to fill the gap.
Written By Mark Bomback, Rick Jaffa, and Amanda Silver, Firestorm sets the scene for Dawn of the Planet of the Apes from the apes' perspective. Sample the full first chapter here. The novel hits shelves on May 27, followed by the film's release on July 11. Matt Reeves directs. [LAT]
Despicable Me's minions now have their very own teaser poster for their very own spinoff movie. The simply titled Minions picks up with the henchmen in the 1960s, long before they ever met Gru.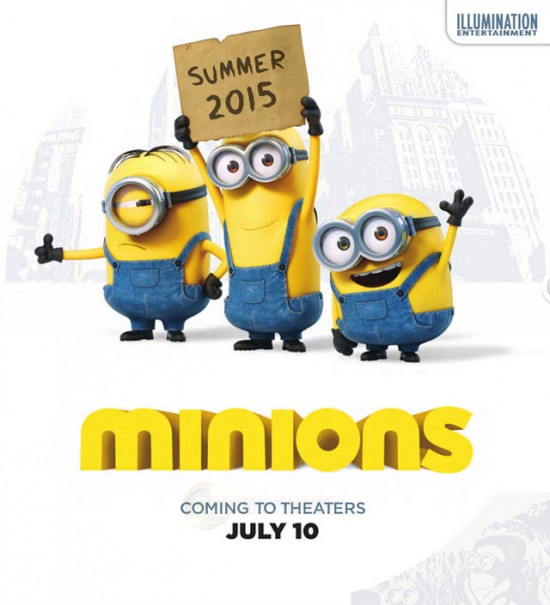 Sandra Bullock and Jon Hamm lead the voice cast, but the real stars of the show are, of course, those bright yellow puffs. Minions opens July 10, 2015. [Coming Soon]
Speaking of adorable but incompetent creatures, Channing Tatum and Jonah Hill's Jenko and Schmidt are back in action for 22 Jump Street. One of the clips below has the boys getting their new assignment; the other one shows what happens once they set out to complete it.
Tatum and Hill's insane chemistry was the highlight of the first film, and a new featurette promises that these boys are tighter than ever.
And finally, here's a fun gallery of new images to round out the latest batch of 22 Jump Street marketing.
Directed by Phil Lord and Chris Miller, 22 Jump Street opens June 13. [Sony via Coming Soon and The Playlist]
Who knew Oreos were robot fuel? In a new Transformers: Age of Extinction tie-in ad, Optimus Prime finds himself down and out until a nice kid gives him a cookie.
Apparently Oreos are so powerful that Optimus Prime doesn't even have to eat one to get the sugar rush — he just has to hold it in his giant hand.
In other Transformers: Age of Extinction news, here's a new poster that's only new in the sense that we haven't seen these figures Photoshopped in this exact configuration before.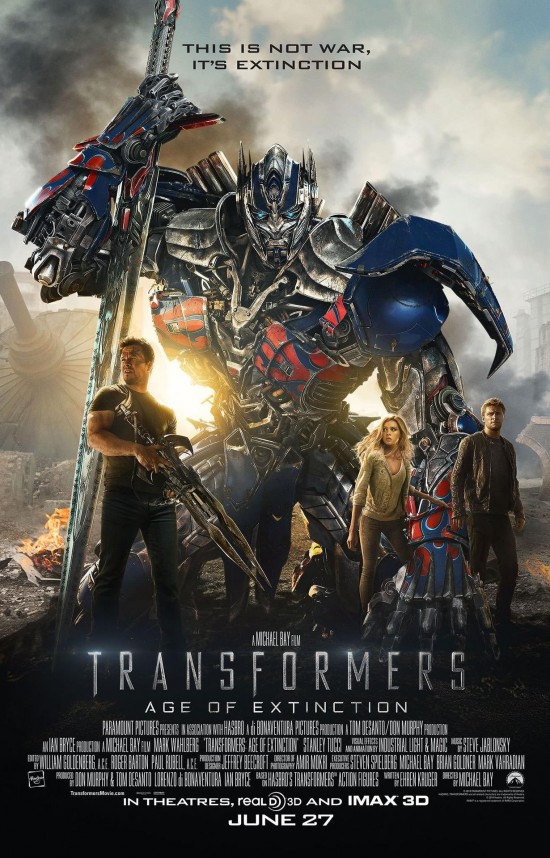 None of the individual characters look bad, but it's laughably clear that none of them are occupying the same space. Hopefully the film's special effects are better than the marketing department's. Transformers: Age of Extinction opens June 27.