See The Reunited Palmer Family From 'Twin Peaks'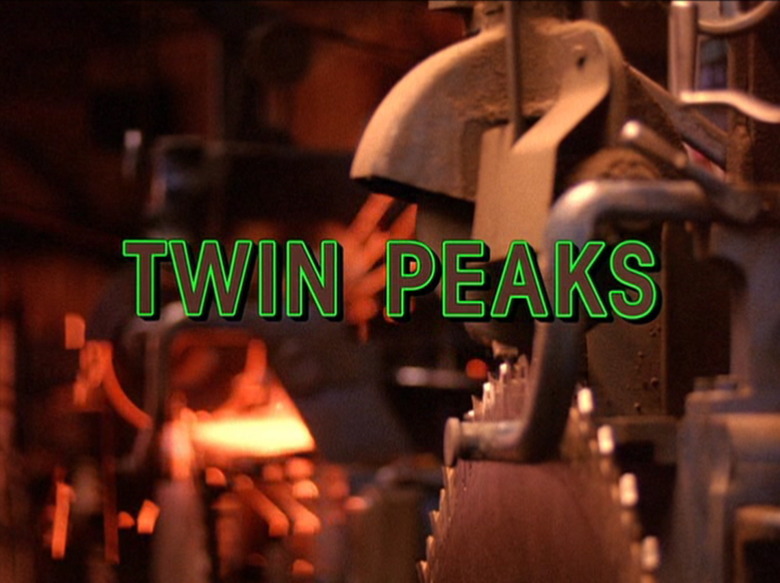 We may receive a commission on purchases made from links.
Last week we got the great news that Twin Peaks would finally hit Blu-ray. Not just the show, but all of it. Twin Peaks: The Entire Mystery will collect both seasons of the television show, the prequel film Fire Walk With Me, and over an hour of deleted scenes and outtakes from Fire Walk With Me. Some of that deleted footage features characters that didn't make the cut in the final film, which means it will be our first "new" look at some of those Peaks stalwarts since the show went off the air in 1991.
There are other bonus features in the set, too, and one of the most highly anticipated is Between Two Worlds. The segment features David Lynch talking with the actors who played the Palmer family — Ray Wise, who was father Leland, Grace Zabriske, who played mother Sarah, and Sheryl Lee, who played Laura Palmer. (And who also played Laura's cousin Madeleine Ferguson.) The segment isn't just Lynch talking to the actors, but also talking to them in character as the Palmer family. We don't know if Lynch will also be in character as FBI Agent Gordon Cole.
Below, see the first image of the reunited cast.
USA Today has the pic. The location, should you be wondering, is the Bigfoot Lodge in Atwater Village in LA — a place that looks like a Twin Peaks location all day, every day.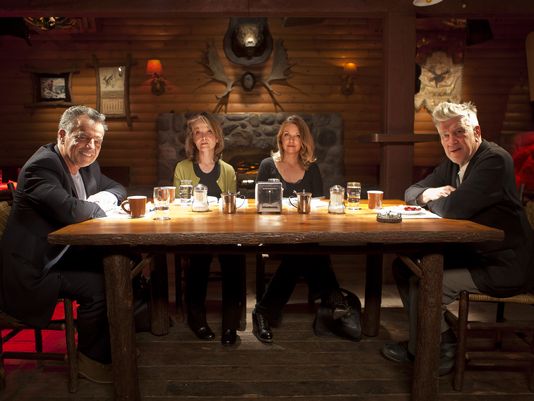 The ten-disc set goes on sale July 29 from CBS Home Entertainment. It is already available for pre-order on Amazon. Until July, keep an eye on andthemissingpieces.tumblr.com for more images and materials.