'Oculus' Helmer To Adapt Stephen King's 'Gerald's Game'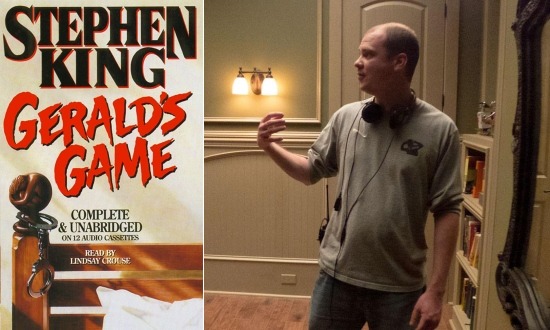 A great many of Stephen King's stories have been adapted for the screen, some more than once. Today, it's Gerald's Game's turn to get the Hollywood treatment.
Oculus director Mike Flanagan has reportedly committed to making a Gerald's Game movie his next film. The 22-year-old novel concerns a kinky sex game gone horribly awry. Hit the jump for more details on the project.
Flanagan and Macy had originally planned to make the thriller Diver their next film together, but put it aside when the opportunity to adapt King's book came up. Diver will be pushed to 2015, while Gerald's Game is now casting for a fall start.
The book centers around a married couple enjoying a romantic encounter in a secluded cabin. The husband handcuffs the wife to the bed in a playful attempt to spice things up, but he unexpectedly dies in the middle of their bondage session. Trapped and alone, the wife becomes haunted by the demons lurking in her mind.
Despite the popularity of Gerald's Game, it's never been adapted for the big screen until now. But with Fifty Shades of Grey just around the corner, now seems as good a time as any to release a dark twist on similar BDSM themes.
In a statement, Flanagan raved about King's novel. "In the tradition of Misery and Dolores Claiborne, Gerald's Game is one of the most intense and compelling novels I've ever read, and this has been a dream project for many years," he said. "Trevor and I are very excited to help translate that experience for an audience."
Flanagan's Oculus opened last month to solid reviews. His next thriller Somnia, starring Kate Bosworth, is due out in 2015.