Alfonso Cuarón May Direct Harry Potter Spin-Off 'Fantastic Beasts & Where To Find Them'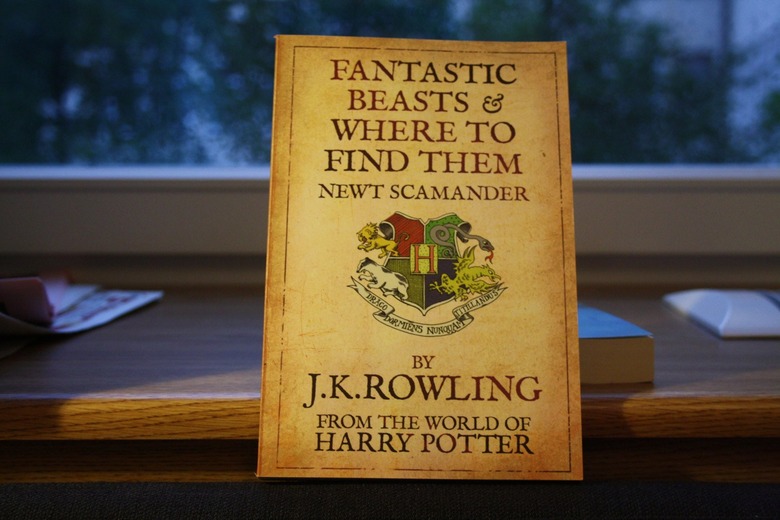 We may receive a commission on purchases made from links.
There's nothing official yet, but fans of the film Harry Potter and the Prisoner of Azkaban may have a big reason to anticipate the new Harry Potter spin-off film, Fantastic Beasts & Where to Find Them. Reports this morning say that Alfonso Cuarón, fresh off the triumph of Gravity, is readying a return to the Potter franchise. He's reportedly "deep in talks" to direct the first spin-off film, which is scripted by J.K. Rowling and scheduled for a 2016 release. 
The first report is from Nikki Finke, who tweeted it this morning:
For Potter fans who prize The Prisoner of Azkaban as the best film in the series, this is a major announcement.
Regardless of who directs, the film will be released on November 18, 2016. This first movie is envisioned as the first chapter of a trilogy, and follows the adventures of "magizoologist" Newt Scamander.
We don't know much more about the film, but here's a recap of what we do know:
Fantastic Beasts and Where to Find Them is inspired by a textbook used by Hogwarts students within the Harry Potter universe. Newt Scamander is the book's (fictional) author. In 2001, Rowling turned Fantastic Beasts into a real 54-page volume to benefit the charity Comic Relief.
Although the upcoming Fantastic Beasts will be set within the Harry Potter universe, Rowling has described the spinoff film as "neither a prequel nor a sequel" to the adventures of Harry and company. Instead, the story will unfold in New York City seven decades before Harry came into the picture.
When the films were announced Rowling explained her involvement:
 It all started when Warner Bros. came to me with the suggestion of turning 'Fantastic Beasts and Where to Find Them' into a film. I thought it was a fun idea, but the idea of seeing Newt Scamander, the supposed author of 'Fantastic Beasts,' realized by another writer was difficult. Having lived for so long in my fictional universe, I feel very protective of it and I already knew a lot about Newt. As hard-core Harry Potter fans will know, I liked him so much that I even married his grandson, Rolf, to one of my favourite characters from the Harry Potter series, Luna Lovegood.
Alfonso Cuarón Fantastic Beasts