This Week In Trailers: Pulp, The Riot Club, Land Ho!, Jake, 16 Acres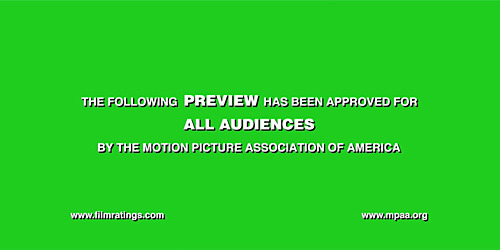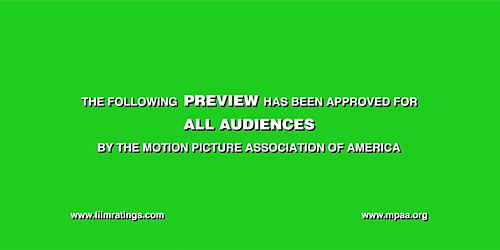 Trailers are an under-appreciated art form insofar that many times they're seen as vehicles for showing footage, explaining films away, or showing their hand about what moviegoers can expect. Foreign, domestic, independent, big budget: What better way to hone your skills as a thoughtful moviegoer than by deconstructing these little pieces of advertising? This week we revisit a blast from our past, think about what we're going to do with Ground Zero, watch millionaires behaving badly, catch up with Jarvis Cocker, and spend time with a retiree who's on the prowl.16 Acres Trailer
There's no question that as soon as the towers fell, the wheels of motivation were in motion to rebuild.
You can't really understand or comprehend how emotionally charged a piece of bare ground is until you start to take in the ways in which people began to look at Ground Zero and began the process of construction anew. There was no way this was ever going to be an exercise in civility but this appears to capture the kind of gamesmanship that went into making a monument. Director Richard Hankin is no stranger to controversial topics as he helped edit Capturing the Friedmans and here, it seems, he's bringing that same kind of straight-forward storytelling that does not obfuscate what has brought us here and what's at stake for those involved.
What we see here in this trailer is a complex web of emotion and facts. How these two commingle is a delicate dance and Hankin navigates this quite well by showing the intricacies and politics while staying at the periphery of it all when it comes to people jockeying for position to be the authority on what should be done with this 16 acres of land.
Pulp Trailer
Not a fan.
I never, and still don't, get the waifish charm of this pasty Brit. That said, different strokes, different folks, all that, and this trailer pretty fantastic. There's always a soft spot in this hollowed out husk of a heart I possess for documentaries like this. Director Florian Habicht fantastically captures that sense of excitement that your average fan has for a band they've loved as deeply as this as well as painting in the moments around the periphery of a story that is as long as this is, stretching through decades of history. I enjoyed watching what looks like a very uncommon musical documentary and, for me, that's enough to get me interested and get me hot on the idea of following the exploits of Cocker and Co.
The Riot Club Trailer
I will absolutely confess this without feeling any compunction whatsoever: I love to consume the photo exploits of the youthful 1% 's indiscretions on Rich Kids of Instagram.
I don't know what fascination I have with these individuals who find great pleasure in flaunting their wares but it's utterly fascinating. While many of us won't ever know the joy in running up thousands of dollars at the local discotheque, director Lone Scherfig is bringing us a slice of the upper class life. Many of us probably know Scherfig for 2009's An Education, not so much the 2011 dud One Day, but this appears to be an interesting foray into the lives that make watching the 1% such a spectator sport. The trailer is nothing but showing the privilege that these proper twits have been blessed with just flittered away by their gonzo antics. It's short on narrative content but big on bombast. Visually, it's incredibly delicious but who's to say what the actual content will be when we have a chance to ground ourselves in this movie's world.
Land Ho! Trailer
When last we caught up with actor Paul Eenhoorn he was starring in the superb, quiet indie This is Martin Bonner.
Eenhoorn has this kind of presence that falls somewhere between long time friend and father we all wished we had. It's on full display here and, lest you chortle or chuckle at the subject matter, consider the pedigree. Directed by both Martha Stephens and Aaron Katz, Katz directed the insanely overlooked Cold Weather, and Stephens helmed an award winner that looks intriguing titled Pilgrim Song. What caught my attention here is the subject matter. I think we got the gist of the older man who goes on walkabout in About Schmidt but this feels more intimate, our protagonist more vulnerable and naked to the world. This isn't being sold as a zany madcap adventure, and thankfully it doesn't try to do so, but what it must look like for a man who goes out on his own after so long being sheltered by his common life. It's so sweet and kind to our protagonist that there is an instant emotional bond we form with this guy. I have no clue what's in store or what life lessons he may learn but I'm genuinely thrilled at the prospect of spending more time with this guy to find out where he goes in life from here.
Jake Trailer
Some movies just linger for a while.
Over four years ago, I talked about this movie. That first trailer said "coming soon" but they really did take liberty with those two words. It's now on its way and it looks like something so high concept there is no way they could do anything but commit fully to the idea which is just off the wall. Which isn't to say that's a bad thing, it's quite the opposite. The premise is too bizarre to not stay with the entire trailer to see how this weaves itself into this fantastic mural of a world that would accept someone "taking over" for another human being's life and leading their life in their place. It looks ripe with interesting possibilities and the trailer delivers on being to the point and exact.
Nota bene: If you have any suggestions of trailers to possibly be included in this column, even have a trailer of your own to pitch, please let me know by sending me a note at Christopher_Stipp@yahoo.com or look me up via Twitter at @Stipp
In case you missed them, here are the other trailers we covered at /Film this week: