Legendary In No Rush To Make 'Pacific Rim 2'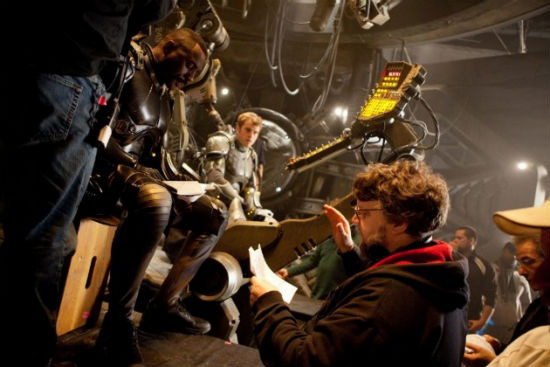 Here's the thing about sequels. Hollywood loves them, audiences eat them up, but they have to be handled carefully. If you really want to see a sequel, the best news imaginable – except a greenlight – is that the producers are taking their time with it. Which is what Legendary Pictures CEO Thomas Tull is now saying about Pacific Rim 2. They want to do it, it's just not ready and that's okay. Read his exact quote about Pacific Rim 2 below.
I Am Rogue asked Thomas Tull about Pacific Rim 2:
Here's the deal. We're very close with Guillermo. He's doing Crimson Peak for us right now. With the amount of money that we did on Pacific Rim, over $400 million, it didn't quite hit our expectations, but it did better than a lot of other films. If there's another great story to tell with Guillermo then we're all over it because we think it's really hard to create one of these things from scratch. The movie did really well on home video and merchandise, and it certainly has a big international following. We're not just going to do Pacific Rim 2 just to do it. Right now we're talking to Guillermo del Toro. If we can crack the story, we all think it's great, and it's him at the helm, then fantastic. But right now there's nothing going on officially to proclaim.
And I admit – that's basically the same thing he's been saying forever now. But still, this is a film and filmmaker we like to talk about. Moving on.
Pacific Rim director Guillermo del Toro always has about 200 plates spinning at a time. He's currently in production on Crimson Peak, the horror movie set for release October 16, 2015. After that, though, the director doesn't have anything locked in. It all depends on what script is ready, what the schedules look like and who wants to spend the money. Next could be Justice League Dark or it could be any number of other projects including Pacific Rim 2.
Tull's quote is interesting though in that he treats "cracking the story" and "del Toro at the helm" as separate entities. Do you think that suggests they'll move ahead without him if they nail the script first? Would you rather see Pacific Rim 2 sooner without del Toro or later with him? Can it have bigger success than its predecessor? And, honestly, do you actually think it'll ever happen?