Will Ferrell And Zach Galifianakis Reteam For Richard Linklater's 'Larry's Kidney'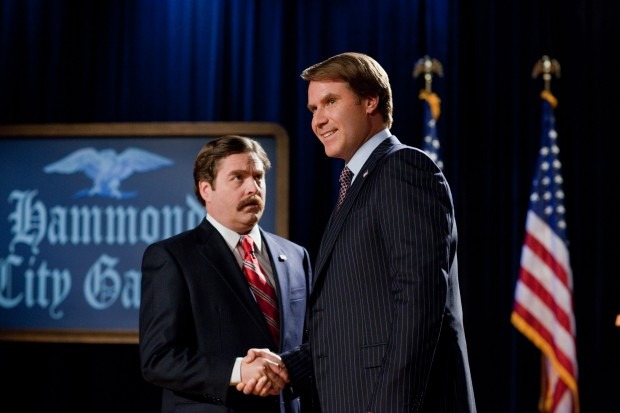 Richard Linklater does bittersweet like nobody's business, so he seems like kind of the perfect guy to direct a life-or-death comedy. He's set to direct Larry's Kidney, starring The Campaign rivals Will Ferrell and Zach Galifianakis as cousins who travel to China for a kidney transplant. Hit the jump for more details on the project.
According to TheWrap, the film "balances comedy with life-and-death stakes." Buyers are also apparently intrigued by the story's Chinese setting, since the Chinese audience is huge and getting huger. Comedies don't tend to translate as well abroad as explosive blockbusters about high-tech superheroes do, but who knows — Larry's Kidney could be the exception.
Individually, Ferrell is coming off of two big hits, Anchorman 2: The Legend Continues and The Lego Movie. His upcoming films are the talk show dramedy Welcome to Me and the Kevin Hart comedy Get Hard. Galifianakis was last seen in Muppets Most Wanted and The Hangover Part III. Later this year, he'll appear in the Alejandro González Iñárritu comedy Birdman.
Linklater, meanwhile, has the theatrical release of his 12-years-in-the-making coming-of-age drama Boyhood to look forward to this summer. Before that, his last film was the romantic sequel Before Midnight.
The two actors previously co-starred in 2012's The Campaign. Neither has worked with Linklater previously.
Production on Larry's Kidney was at one point expected to get underway this spring, but as of now it's unclear when cameras will roll. A release date has not been announced.