First Look: Tina Fey, Adam Driver, And Jason Bateman In 'This Is Where I Leave You'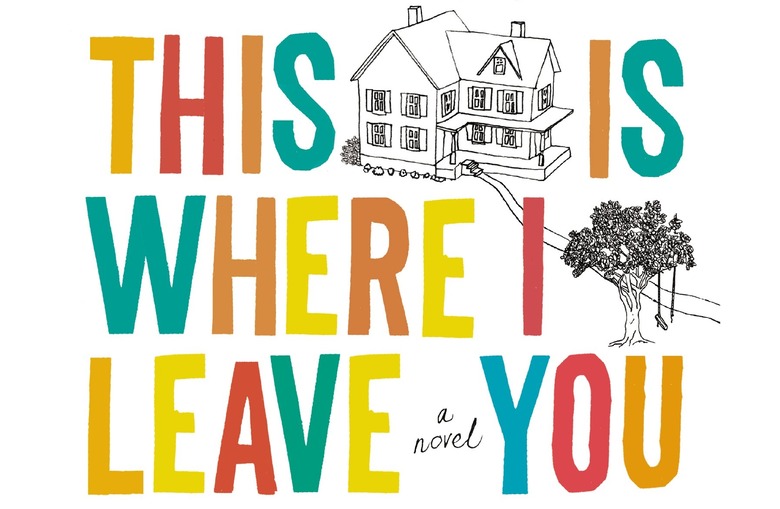 A star-studded cast doesn't guarantee a good movie, but it definitely doesn't hurt. Especially when the stars in question include the likes of Tina Fey, Adam Driver, Jason Bateman, Corey Stoll, Connie Britton, Timothy Olyphant, and Rose Byrne.
Directed by Shawn Levy, This Is Where I Leave You centers on the Altman family, who come together for their father's funeral. Which sounds like somber stuff on paper, but — as you might've guessed from the cast — This Is Where I Leave You plays out as a bittersweet comedy. See the first This Is Where I Look image after the jump.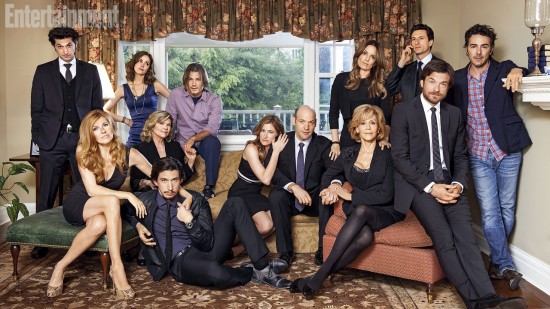 Fey, Stoll, Bateman, and Driver play the dead man's children, each of whom are dealing with issues of their own; Jane Fonda is their mother. Aaron Lazar is Fey's husband, Kathryn Hahn is Stoll's wife, and Britton is Driver's therapist/girlfriend. Bateman is the lone single Altman kid because his wife just left him for his boss.
Rounding out the cast are the clan's friends and neighbors. Byrne is Bateman's childhood crush, Olyphant is Fey's high school boyfriend, Debra Monk is Olyphant's mom, and Ben Schwartz is the Altmans' rabbi. Not pictured are Dax Shepard and Abigail Spencer. The very last guy on the right is Levy, the director.
The various tensions and connections running through the Altman house seem like they'd be better fodder for a TV miniseries than a movie, frankly, especially considering how many of these actors have notable TV roots. But if two hours with this gang is all we get, we'll gladly take it.
This Is Where I Leave You premieres September 12.
When their father passes away, four grown siblings, bruised and banged up by their respective adult lives, are forced to return to their childhood home and live under the same roof together for a week, along with their over-sharing mother and an assortment of spouses, exes and might-have-beens. Confronting their history and the frayed states of their relationships among the people who know and love them best, they ultimately reconnect in hysterical and emotionally affecting ways amid the chaos, humor, heartache and redemption that only families can provide—driving us insane even as they remind us of our truest, and often best, selves.