Michel Hazanavicius Will Direct 'Will' Starring Zach Galifianakis And Paul Rudd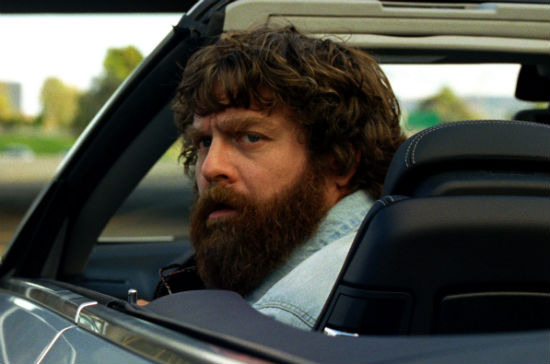 For a movie with such an impressive list of names attached, it's insane that Will has not been made yet. The script was written by comedian Demetri Martin and landed on the 2007 Black List. Three years later, Paul Rudd and Zach Galifianakis were attached to star. The former would play the title character, a man on Earth, and the latter would play the lead, a guardian angel whose job it is to write the man's life from above. A few years later, Will Ferrell and Adam McKay came on as producers  but still the film wasn't ready.
A final piece has now been added to the puzzle that might, finally, get this film made. Oscar-winning director of The Artist, Michel Hazanavicius, says he'll likely make the comedy his next film.
Variety broke the news of Hazanavicius boarding the Paramount project. He says he recently met with Martin to discuss the latest version of the script and it could start shooting as early as the end of this year, or early next year.Back in 2010, /Film revealed a bunch of details on the project. However, these were from the original 2007 version of the script. It's very likely things have changed a lot in that time. But still, here's how it was described. Minor spoilers follow.
The opening section of the screenplay introduces us to the titular Will and his life, including his girlfriend, co-workers, regulation issue movie-friend and, curiously, an opposite number, a man named Paul who is living a very, very similar life. At the same time, a voice over by the quasi-angelic Aimsley sets out the rules of this world. The important bit is that every human's life is written for them, every key decision predetermined with the 'inbetweens' left blank for them to fill in with a predictably that is due, the script says, to social conformity.
Aimsley's ambition is to script the life of somebody special, not just one of the 95% of humans that are based on off-the-peg templates. To do this, he has to write a large number of the boring ones first. As a result he rushes, makes a mistake and leaves Will's life script unfinished. This means that from the age of 35, Will is suddenly in charge of his own fate.
Do you think this team – Hazanavicius, Martin, Rudd and Galifianakis – are going to make this film work?