'Transformers: Age Of Extinction' Trailer: Optimus Needs A New Dinobot Army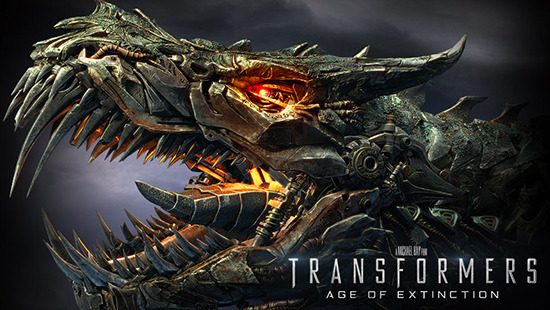 In the first trailer for Transformers: Age of Extinction, we met Mark Wahlberg and his family, and watched as he revived the wreck of Optimus Prime. In this one, Prime speaks up , and starts to explain the plot. He tells us enough to get the trailer moving with big explosions and craziness, and eventually gets around to insisting that he needs a new army, just before we see him ride into a city astride the Dinobot Grimlock. Check out the new Transformers 4 trailer, with new dinobot action included, below.
Whatever you think of all this insanity, there's definitely something to be said for seeing Stanley Tucci scream at the top of his lungs as some robot attacks. And there is so much action here, and so many explosions, that it's easy to wonder what's left for the film. But given the elements here that we barely see in action, clearly there's a lot. If you like watching Michael Bay make sparks (and CG robots, and boats, and buildings) fly, then this is going to be your summer jam. If not, hopefully you didn't just watch this trailer thinking that this would be the time Bay suddenly changed up his approach.
Transformers: Age of Extinction will be released on June 27. Trailer via Apple.
TRANSFORMERS: AGE OF EXTINCTION is the fourth film in director Michael Bay's global blockbuster franchise. Mark Wahlberg, Stanley Tucci, Li Bingbing , Kelsey Grammer, Sophia Myles, T. J. Miller, Nicola Peltz, Jack Reynor and Titus Welliver star. The film begins after an epic battle that left a great city torn, but with the world saved. As humanity picks up the pieces, a shadowy group reveals itself in an attempt to control the direction of history... while an ancient, powerful new menace sets Earth in its crosshairs. With help from a new cast of humans, Optimus Prime (voiced by Peter Cullen) and the Autobots rise to meet their most fearsome challenge yet. In an incredible adventure, they are swept up in a war of good and evil, ultimately leading to a climactic battle across the world.
Transformers 4 trailer dinobot army