'Pitch Perfect 2' Adds Katey Sagal As Hailee Steinfeld's Mom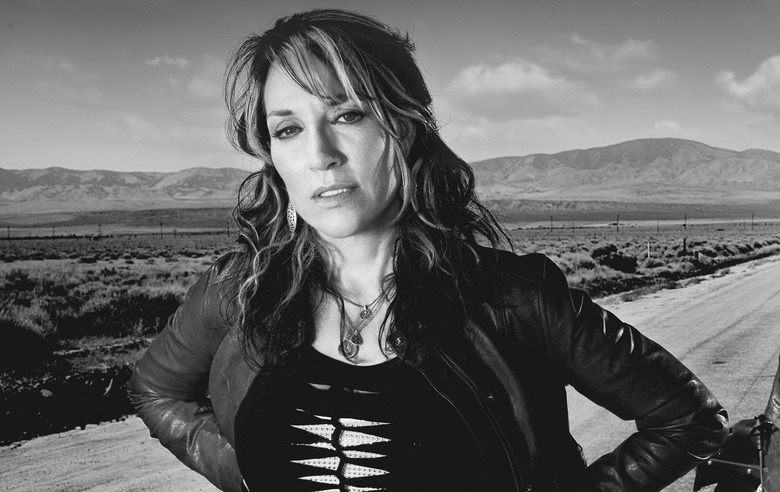 Pitch Perfect 2 reunites several beloved Barden Bellas, but it's also introducing some fresh voices into the a cappella sound mix. Following the addition of Hailee Steinfeld last month, Sons of Anarchy star Katey Sagal has just boarded the musical comedy sequel. Get details on her role after the jump.
The fantastic @KateySagal has joined our @PitchPerfect 2 fam as @haileesteinfeld's mom. Are we fangirling yet?http://t.co/Sp5JN5NLj2

— Elizabeth Banks (@ElizabethBanks) May 14, 2014


As mentioned above, Sagal plays Steinfeld's mother. How exactly she fits in remains to be seen. Perhaps Steinfeld will be the unfortunate victim of helicopter parenting. 
It's also unclear whether Sagal's role involves singing, although she is certainly qualified if it does. Sagal actually started her showbiz career in the '70s as a singer and songwriter, and is currently on tour promoting her latest album Covered.
In addition to Sagal and Steinfeld, Pitch Perfect 2 also stars original Pitch Perfect actors Anna Kendrick, Rebel Wilson, Brittany Snow, and Adam DeVine. Also back on board are director Jason Moore, who's producing this time around, and Kay Cannon, who once again wrote the script.
In the new movie, Kendrick's Beca and Wilson's Fat Amy will be graduating seniors rather than wide-eyed freshman. Otherwise, plot details are being kept under wraps.
Although Sagal's appeared on the big screen many times throughout her career, she's better known for her TV work. She currently stars on FX's Sons of Anarchy, which enters its seventh and final season this fall, and she recently completed a long-running voice role as Leela on Comedy Central's Futurama.
Next up for Sagal is NBC's freshman romantic comedy series A to Z, which also stars Cristin Milioti (How I Met Your Mother) and Ben Feldman (Mad Men). Pitch Perfect 2 begins shooting this month in Baton Rouge. Universal will release the film on May 15, 2015.