Jesse Eisenberg Talks Lex Luthor In 'Batman Vs. Superman'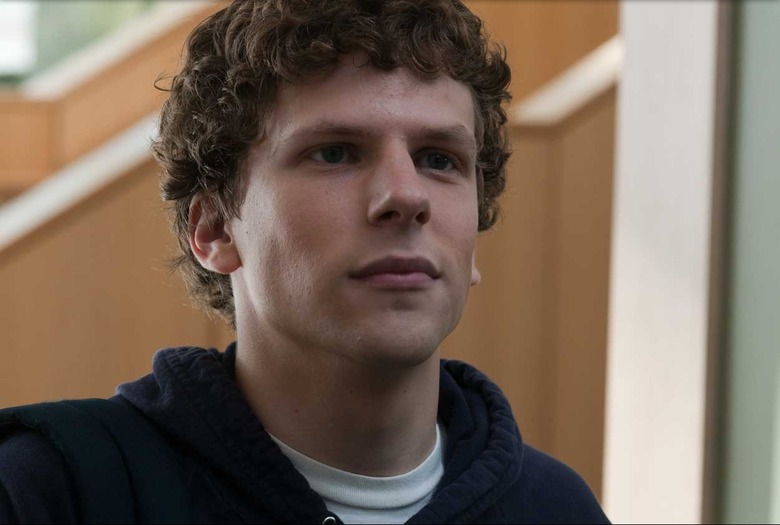 To say Jesse Eisenberg was an unexpected choice to play Lex Luthor in Batman vs. Superman is an understatement. The Internet practically exploded in shock and confusion after the casting was announced.
But now that the dust has settled, we've moved on from debating whether he should've nabbed the role to wondering what he plans to do with it. In a new interview, Eisenberg opens up a bit about his approach to the comic book villain, as well as what attracted him to the part in the first place. Read his comments after the jump.
It'll definitely be played by a different person, but I don't know really how different this — I don't know the history as well as the people making the movie, so I guess it's up to them to figure out how much they want to separate it from previous incarnations. But I will treat it like it's its own role. There's no way to play the history of the character played by other people, unless you do some kind of wink, but that doesn't seem like a responsible way to act. So I will just do it as though it's a character, in the same way you do a movie like The Double, which is a smaller movie — but you just kind of treat it like a character, and that's probably the best course of action, I think.
Likewise, Eisenberg says that what interested him about Lex Luthor was the role itself, not the flashy franchise trappings or famous history that come with it.
The character's really good, so it's like doing anything else. They make a lot of those movies, so if you're an actor in things, you will probably cross paths with it at some point. But the character's written really well. It's a really great role. The fact that it's in a big movie, you know, it seems like a character that would be in any kind of movie. It just happens to be in a bigger, flashier kind of thing.
One of the big physical differences between Eisenberg and the character he's playing is their hair — namely, the fact that Lex doesn't have any. Unfortunately, the actor declined to say whether he'd be shaving his thick, curly mop for the part, explaining, "I'm not allowed to say anything, because of their privacy."
While these aren't the most exciting answer in the world, it's tough to argue with Eisenberg's methods in general. He's become one of the most acclaimed actors of his generation because he knows exactly what he's doing. If he's able to bring the same focus and intensity to this role that he does to everything else, we'll have nothing to complain about. Batman vs. Superman opens May 6, 2016. Zack Snyder is directing, and Henry Cavill, Ben Affleck, Amy Adams, Gal Gadot, and Jeremy Irons are starring.