LOL: The Ben Affleck Sad Batman Meme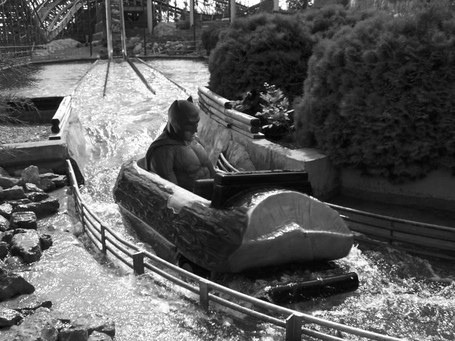 We usually keep the meme stuff in Page 2 or Superhero Bits, but I thought this one was particularly funny. Yesterday, after Zack Snyder revealed the first photo of Ben Affleck in the Batman costume alongside the new batmobile (from the upcoming Batman vs. Superman movie), the internet took to photoshop and started cropping sad Batfleck into various funny photos and animated gifs. Basically, its the geek version of the Sad Keanu meme from 2010. Hit the jump to see some of the best of the photos and even get a template to create your own Ben Affleck sad Batman photos.
Here is the original black and white photo taken by director Zack Snyder on the set of Batman vs. Superman or Superman vs. Batman, or whatever the film is eventually titled. The photo features Ben Affleck in a newly designed Batman costume standing beside a completely redesigned version of the Batmobile.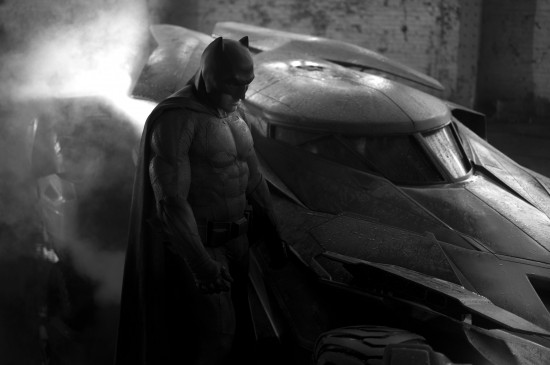 Ben Affleck Sad Batman Meme Photos
Here are the photoshopped Ben Affleck Sad Batman Meme images created by various people around the interwebs:
All he wanted was a PS4. #SadBatman pic.twitter.com/U0ClTkHyRa

— Radio PlayStation (@itsRadioPS) May 13, 2014
Right in the feels. #SadBatman pic.twitter.com/L1f0InJdcV

— Sad Batman (@BatmanIsSad) May 14, 2014
"@refocusedmedia: #SadKanye and #SadBatman have something in common pic.twitter.com/ueemzxUrRY"

— JuandaVision (@juanmadpelicula) May 14, 2014
Sad Batman is also known as Fat Batman. He was on The Biggest Loser. He lost. So sad. http://t.co/pA0XNGXsxy pic.twitter.com/ayhx03FBGO

— The Inept Owl (@TheIneptOwl) May 14, 2014
LaughingStoic (aka T.C. Sottek) has created a template for you to easily create your own sad Batman. Click here for the image file.
Zach Snyder's Batman vs. Superman starring Henry Cavill, Amy Adams, Ben Affleck, Gal Gadot, Jesse Eisenberg, Jeremy Irons, Holly Hunter and Laurence Fishburne is set to hit theaters on May 6th 2016.
via: The Verge