Roberto Orci Will Direct 'Star Trek 3'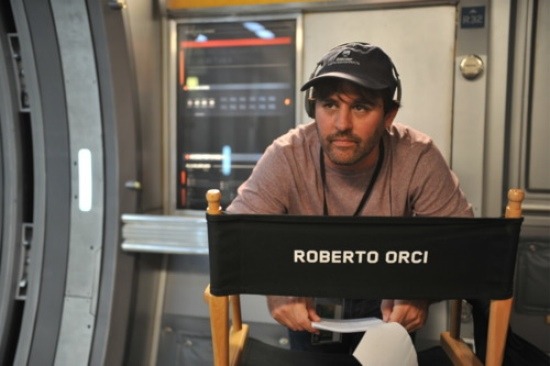 So Roberto Orci will direct Star Trek 3. The man who co-wrote the first two new franchise films for J.J. Abrams has been lobbying to take over the director's chair for the third installment. Despite his lack of feature experience (Orci has never directed a feature) Skydance Productions and Paramount have given him the offer, so it's all but done. I mean the deal is all but done, not Star Trek. But that might be done now, too.
Variety had the first report. With Abrams off making Star Wars, someone else had to take the Trek director's chair. And while Orci is hardly the only person able to do so — there are very good arguments for him being towards the bottom of the list of ideal candidates — the fact that he was intimately involved in making the last two films was probably a big boost.
Orci has been scripting Star Trek 3, with J.D. Payne and Patrick McKay. For weeks we've heard that he was angling to direct, and so this news of an offer merely confirms what was starting to look like a foregone conclusion anyway.
So what does this mean for Trek? Orci's lack of feature experience is significant, as other first-time directors to take on Trek had at least directed for television. Skydance and Paramount will surround him with good, experienced people who know how to do their jobs well, which should help. And Orci has been a producer for long enough that it's hardly as if he's a stranger to the process. Plus, with a returning core cast that knows their roles and the general tenor of this Trek, it should be manageable. (Why someone would want to make a film like this as their debut is another question entirely.)
The question will again be the script. Did Orci get all his conspiracy theories and government paranoia out in Star Trek Into Darkness? Without having to run ideas through Abrams, will we see a new side of him as a screenwriter? Will this be a purer form of Orci's own idea machine than we've seen before, and if so will it be more bleakly conspiratorial than what we've seen from him, or less? They're all questions without answers right now.