Michael Fassbender Cast In Derek Cianfrance's 'The Light Between Oceans'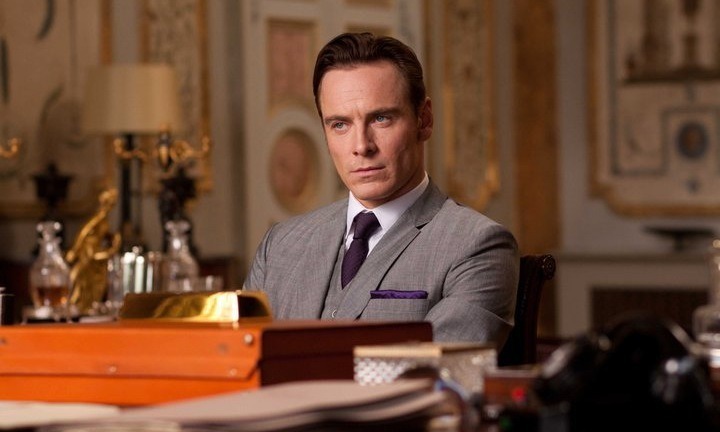 We may receive a commission on purchases made from links.
One of our most exciting young directors is about to team up with one of our most exciting young actors. Michael Fassbender has just signed to star in The Light Between Oceans, directed by Derek Cianfrance. The film, an adaptation of a novel by M.L. Stedman, is about a lighthouse keeper who decides to secretly raise a young infant found in a shipwreck.
While that's extremely intriguing on it's own, here's an even juicier morsel. Reports are Fassbender will shoot this film next, followed by Prometheus 2, which he recently said is happening. But where does that leave Assassin's Creed, the video game adaptation that already has an August 7, 2015 release date?
The Wrap reported the news of the casting.
Cianfrance has been attached to the novel since September of last year and here's the Amazon description of the story:
After four harrowing years on the Western Front, Tom Sherbourne returns to Australia and takes a job as the lighthouse keeper on Janus Rock, nearly half a day's journey from the coast. To this isolated island, where the supply boat comes once a season, Tom brings a young, bold, and loving wife, Isabel. Years later, after two miscarriages and one stillbirth, the grieving Isabel hears a baby's cries on the wind. A boat has washed up onshore carrying a dead man and a living baby.
Tom, who keeps meticulous records and whose moral principles have withstood a horrific war, wants to report the man and infant immediately. But Isabel insists the baby is a "gift from God," and against Tom's judgment, they claim her as their own and name her Lucy. When she is two, Tom and Isabel return to the mainland and are reminded that there are other people in the world. Their choice has devastated one of them.
Again, that sounds great and Cianfrance certainly has the talent to balance the complex emotions of a film like this (Both Blue Valentine and The Place Beyond the Pines are great and unique.). But where does it leave Fassbender?
If the report is to believed, though director Justin Kurzel was in talks to direct Assassin's Creed, this and maybe Prometheus 2 are filming before it. You'd have to imagine either Fassbender is out or it'll be delayed. An August 7, 2015 release date on a big action movie means you have to start filming, basically, today. So either The Wrap is incorrect and Fassbender shoots Assassins first, or that film is not ready and we hear something about it soon.
What news are you more interested in? Fassbender doing Cianfrance's film or the shadow is shines on Assassin's Creed?