Harry Potter Spinoff 'Fantastic Beasts And Where To Find Them' Release Date Announced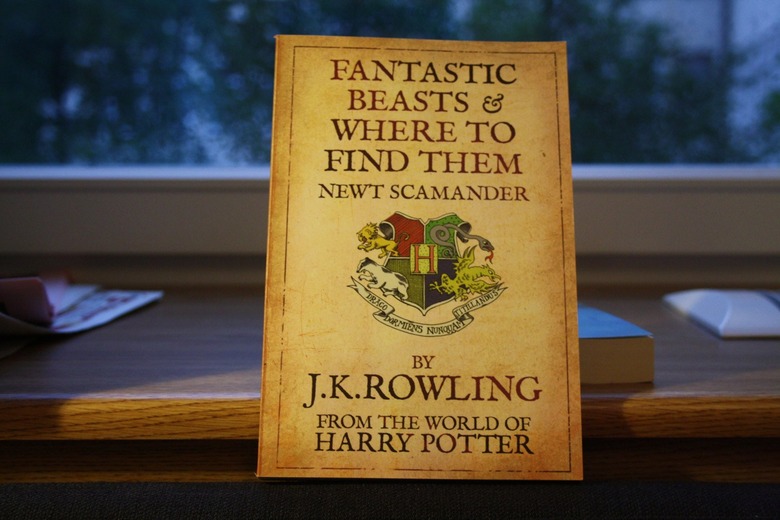 We may receive a commission on purchases made from links.
Warner Bros. has just given a release date to their next big franchise. Fantastic Beasts and Where To Find Them, written by J.K. Rowling, will be released November 18, 2016. A director has yet to be revealed, but the film – envisioned as a trilogy –  follows the adventures of "magizoologist" Newt Scamander set in the world of Potter. Read more about the Fantastic Beasts release date below.
ERC first broke the news. Here's what we previous knew and wrote about the film:
Fantastic Beasts and Where to Find Them is inspired by a textbook used by Hogwarts students within the Harry Potter universe. Newt Scamander is the book's (fictional) author. In 2001, Rowling turned Fantastic Beasts into a real 54-page volume to benefit the charity Comic Relief.
Although the upcoming Fantastic Beasts will be set within the Harry Potter universe, Rowling has described the spinoff film as "neither a prequel nor a sequel" to the adventures of Harry and company. Instead, the story will unfold in New York City seven decades before Harry came into the picture.
The release date is currently unoccupied by any other film and, with the power of Harry Potter, you can expect that to stay like that.
With a release date now in place, you can expect a director to be named in the next few weeks/months. It'll be someone who steps into a world that has largely been defined already, by the eight previous Potter films, but also with a slew of opportunities. Unlike the Potter films, these stories are a blank slate in the minds of fans. Casting, different kinds of magic and more are all wide open for interpretation.
What'll be interesting to find out, though, is if Warner Bros. just makes this first film or if they go all Peter Jackson on it and shoot the trilogy at once. We know Rowling has been working on the script for sometime.
Are you excited we finally have a Fantastic Beasts release date?